Getting married on a Washington beach in October when it will surely rain?? Sure, let's do this!
The grey, cloud-filled skies formed the perfect stormy yet serene backdrop for Becky + Stu's Ocean Shores nuptials. Cold and wind aside I loved every minute! I did however decide that I need an umbrella hat since I can't carry an umbrella and both cameras at the same time!! That's probably super nerdy but it's totally going on my Christmas list!
Becky + Stu are a super laid-back, fun couple and I seriously spent the entire day smiling and laughing. Becky has this raw and authentic smile that just reveals what a genuine person she is. You can't help but smile back, no matter you mood. Stu is witty and laughs with his whole being. It is easy to see why these two are drawn to each other and such a perfect match! Side note, Becky + Stu work with Oysters, check out the handmade Oyster cake topper, so unique!
After the ceremony the wedding party popped a few bottles of Champagne and toasted to the lovers! Soaked from head to toe we all headed back to the Inn to change clothes and then kick off cocktail hour. The Reception was held in a room in the Inn and was decorated in a beach theme with blue lights lighting up the walls, driftwood decorations and pictures of their travels on each table. Becky + Stu handmade candles, coated in sand as their wedding guest gifts! So thoughtful and different!
This was one of the most unique and fun weddings of my 2018 season and I'm so glad I got to be a part of it. Such a lovely couple, so many smiles and a fabulous, moody beach ceremony!
Congrats Becky + Stu!
Ocean Shores, I can't wait to see you again!
Venue: Shilo Inns Ocean Shores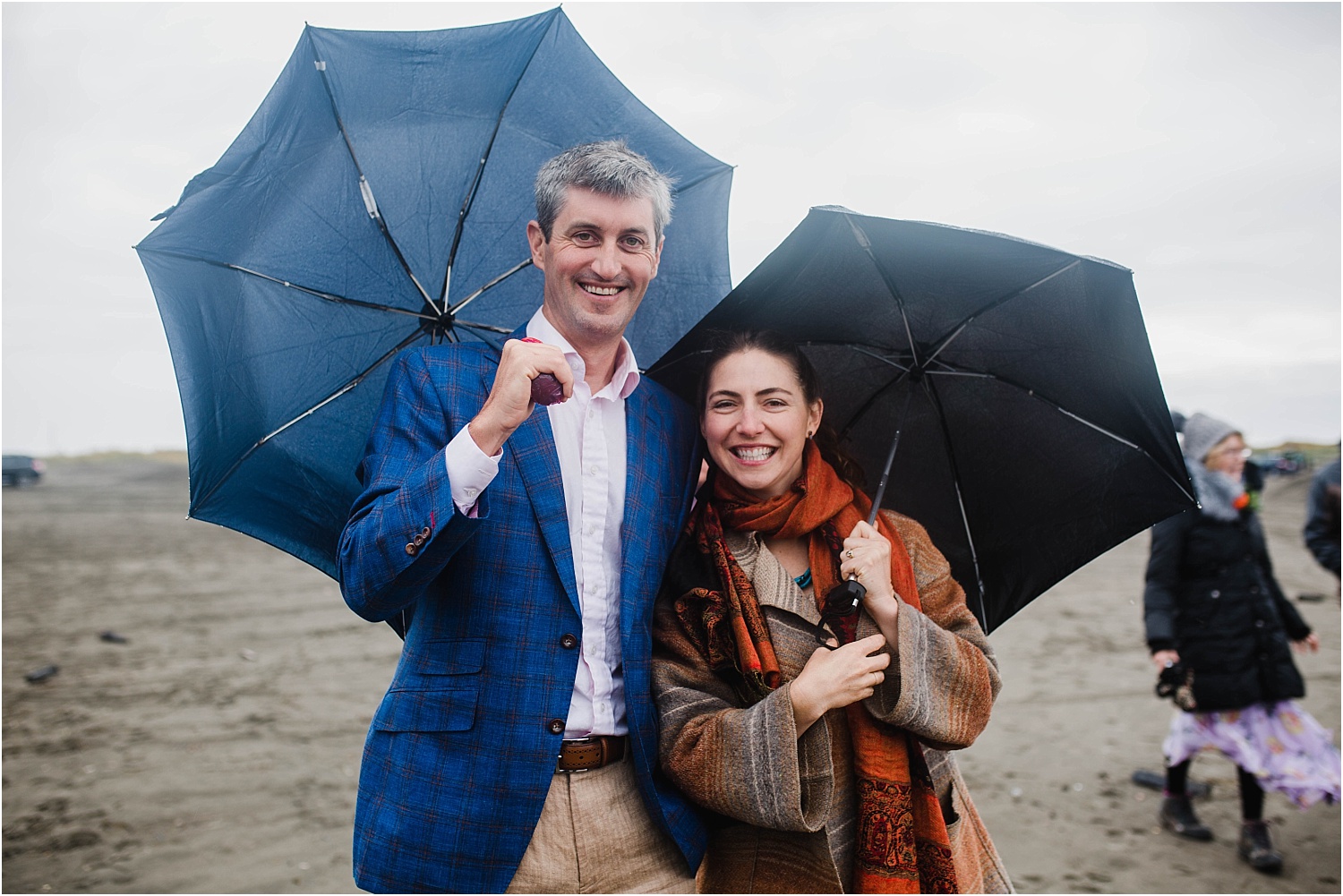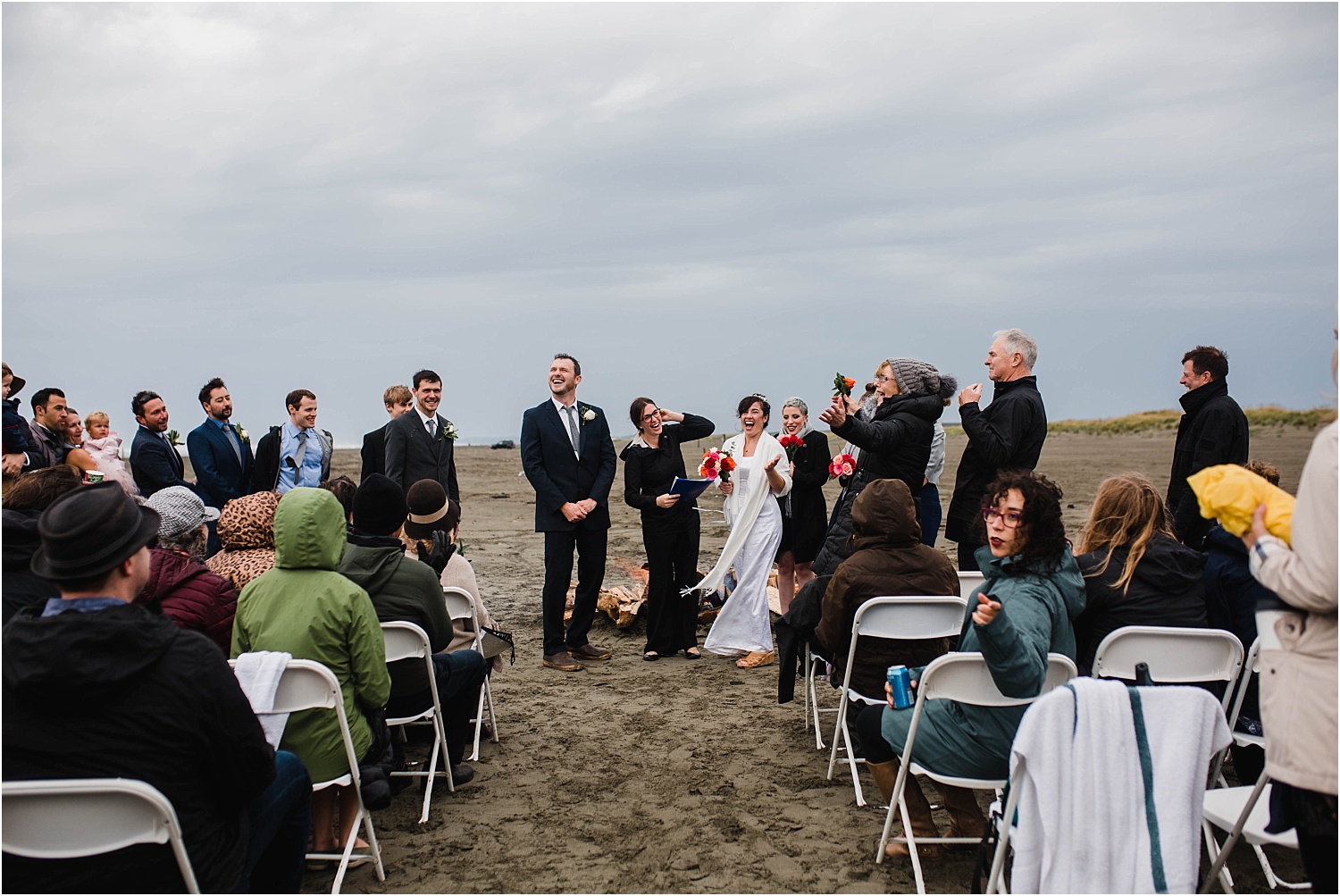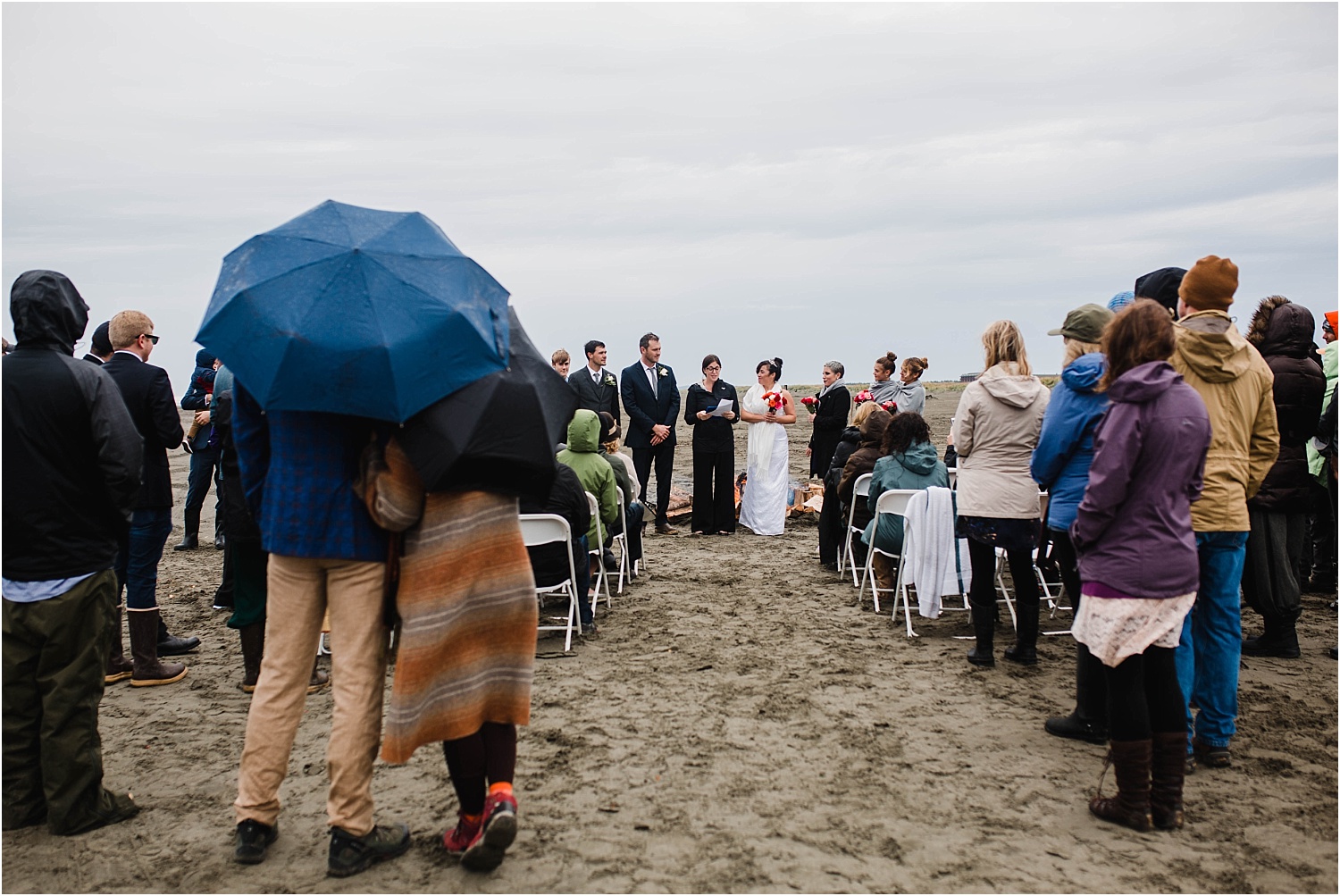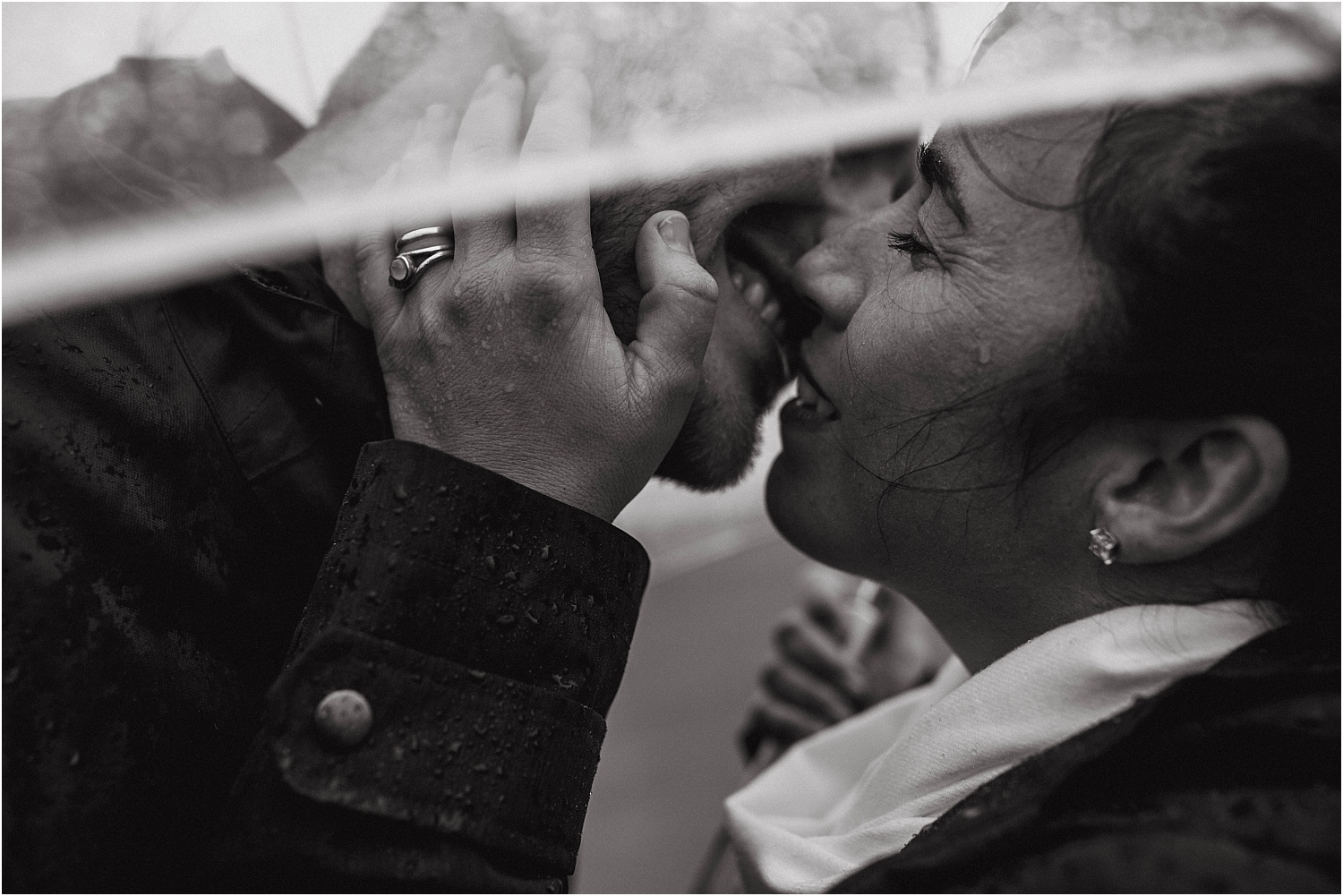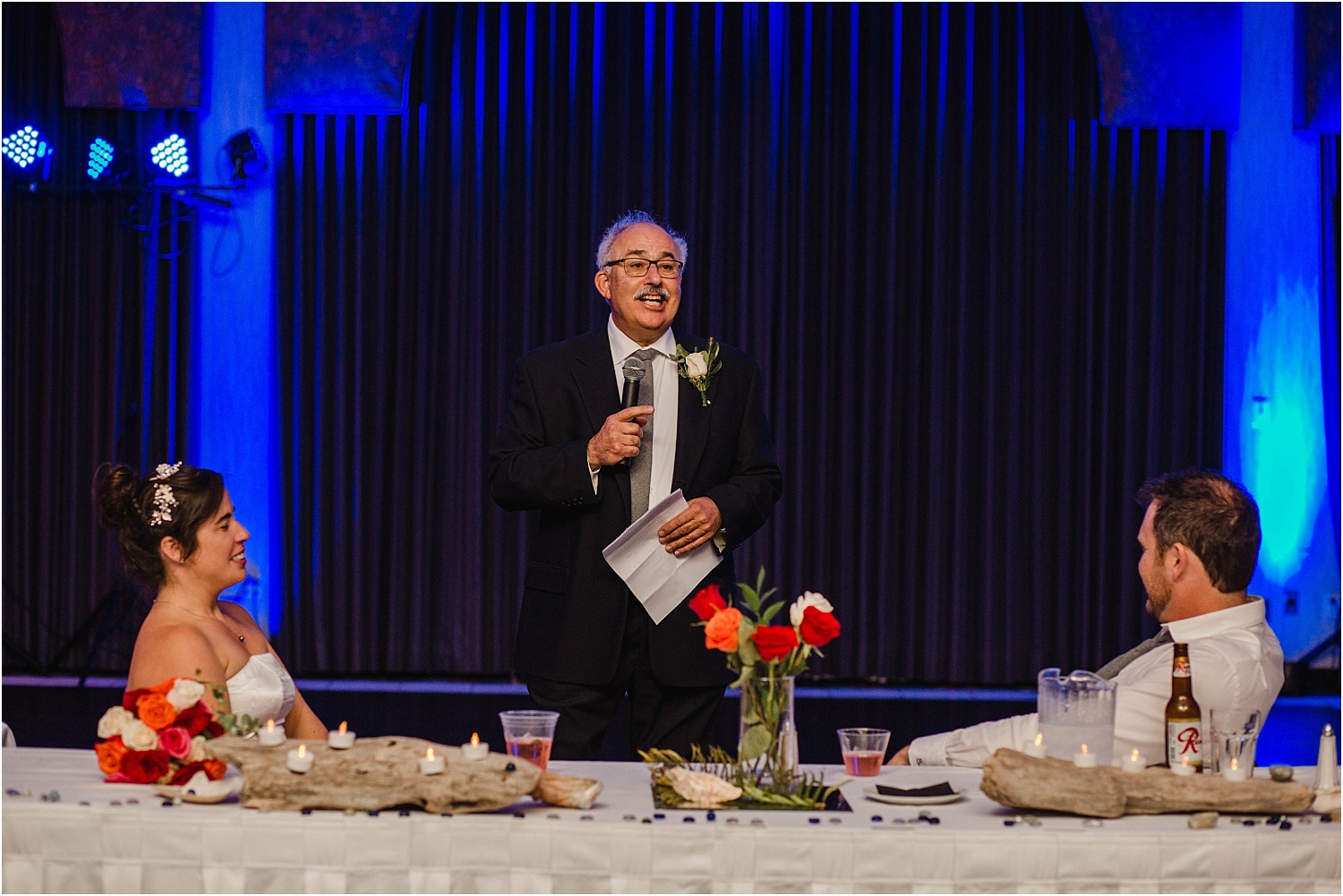 XOXO,
Sarah
Like what you see? To see more please like Sarah Gonia Photography's Facebook page, follow us on Instagram and check out our Pinterest page!
Contact me today and lets document all those little moments that make life beautiful