Passion, lust, love, adventure, fun and amorous. Just some of the words that come to mind when I think about this magnetic couple's Tacoma portrait session. Sarah + Deven were so relaxed in front of my camera and there is nothing shy about their love, not to mention how adorable they are together.
I love when my couples trust me to take creative control and are up to get some fun moments. For the past 6 months I've been moving away from posed images and moving towards more candid images. I just love ones with movement, may it be hair blowing in the wind, a romantic twirl or a fun little wrestling match. The images that capture the feelings between a couple without a single word or a playful moment are by far the most memorable. I'm a bit of a hopeless romantic and a dreamer so when I see love that meets those rather high expectations it always makes me so happy. The power of love is so amazing because it has such a positive effect not only on those experiencing it but to all those who witness it too. Love like this helps overcome some of the over-abundance of hate that exists in this world.
We even pulled off an epic dance move from the movie Dirty Dancing that would have made Patrick Swayze proud and it gave us some good giggles too!
Couples sessions (and weddings) are my fave!! So fun to capture the dynamic spark between two people! Sarah + Deven, you two are so stinkin' adorable together - I can't stand it!! Come and see me again!!!
I'll leave you with a romantic passage from the book 'God of Small Things.' Soul-searing, raw and poetic, a bit like love.
"The way her body existed only where he touched her. The rest of her was smoke." -Arundhati Roy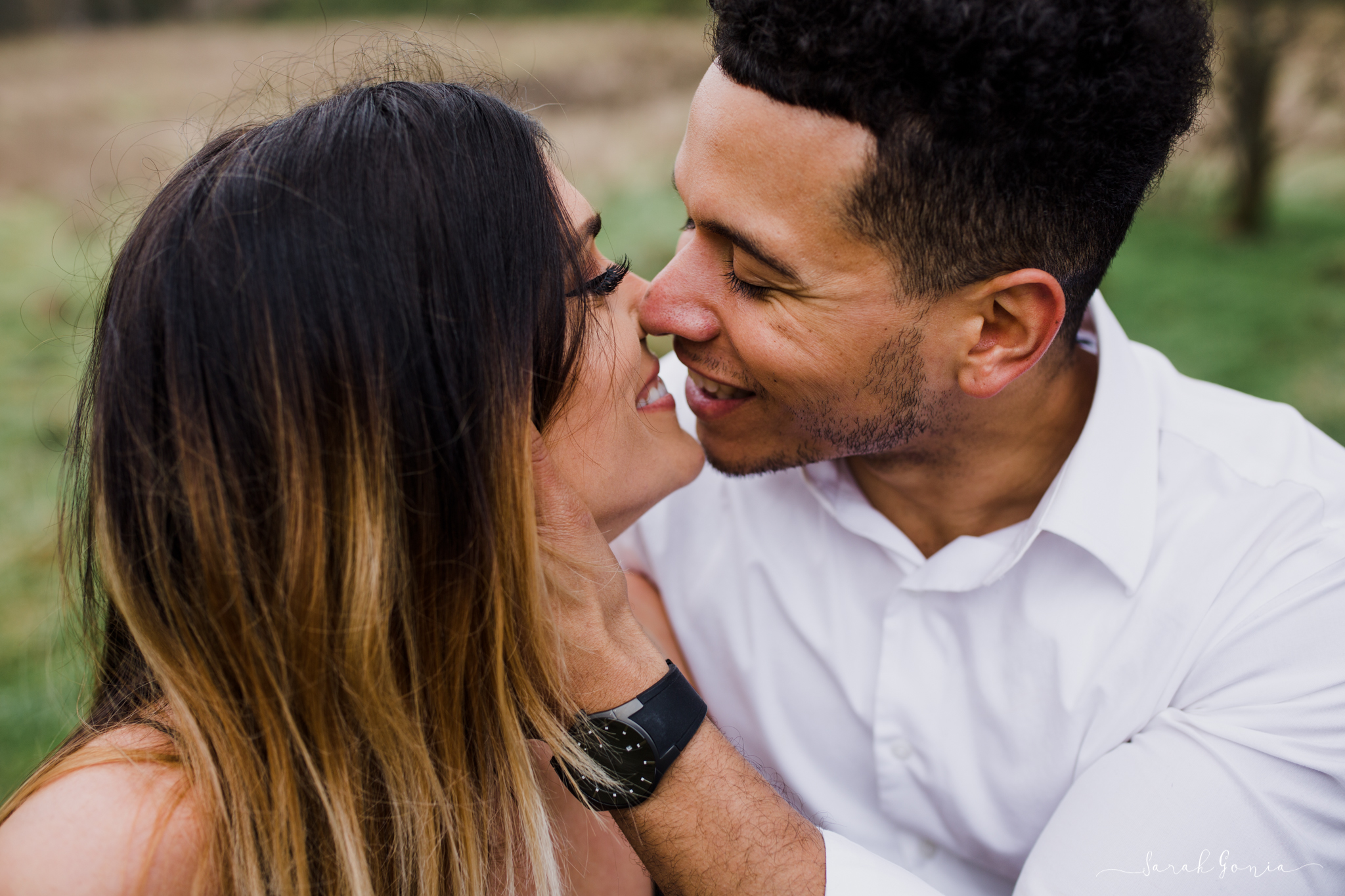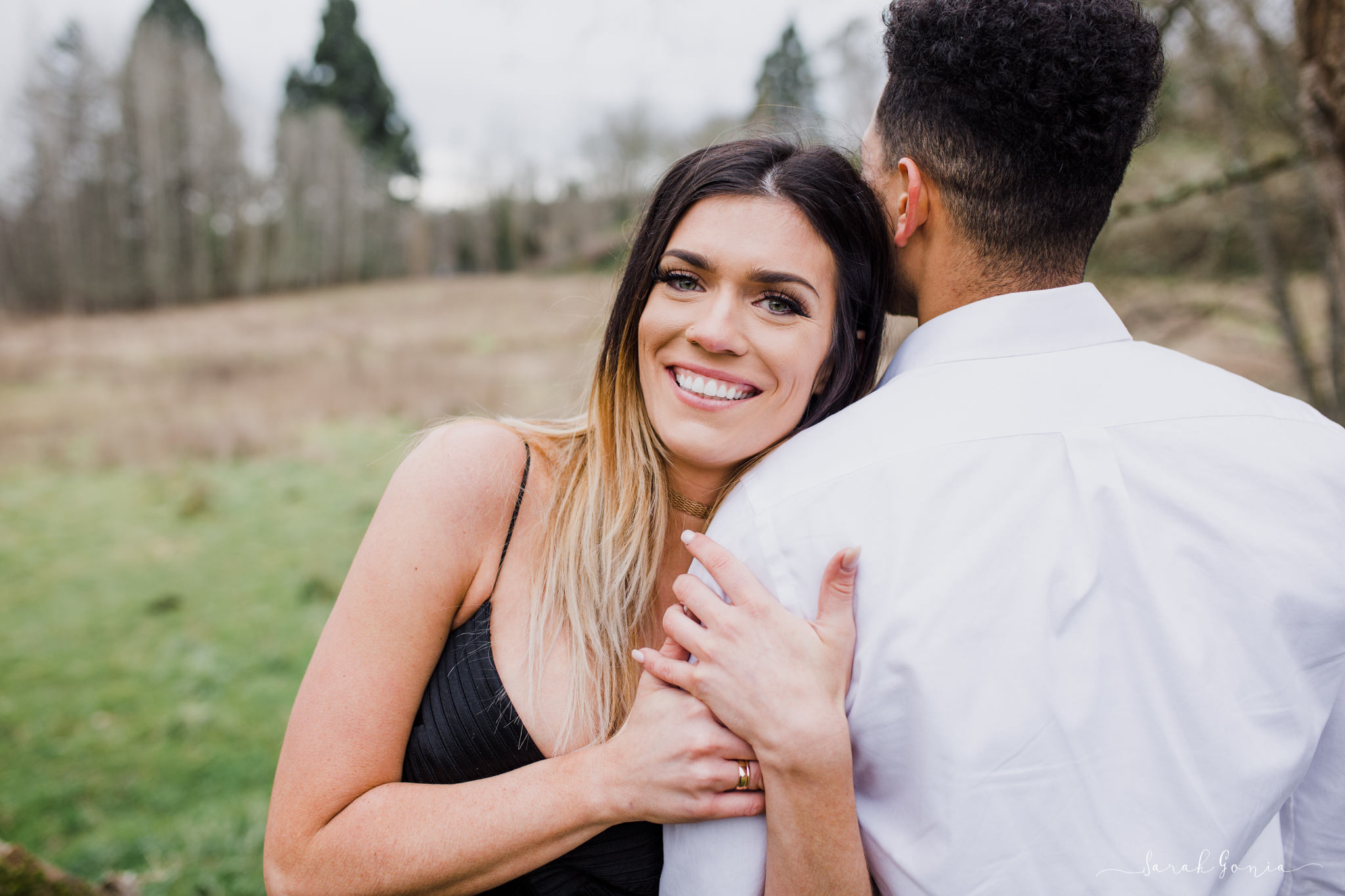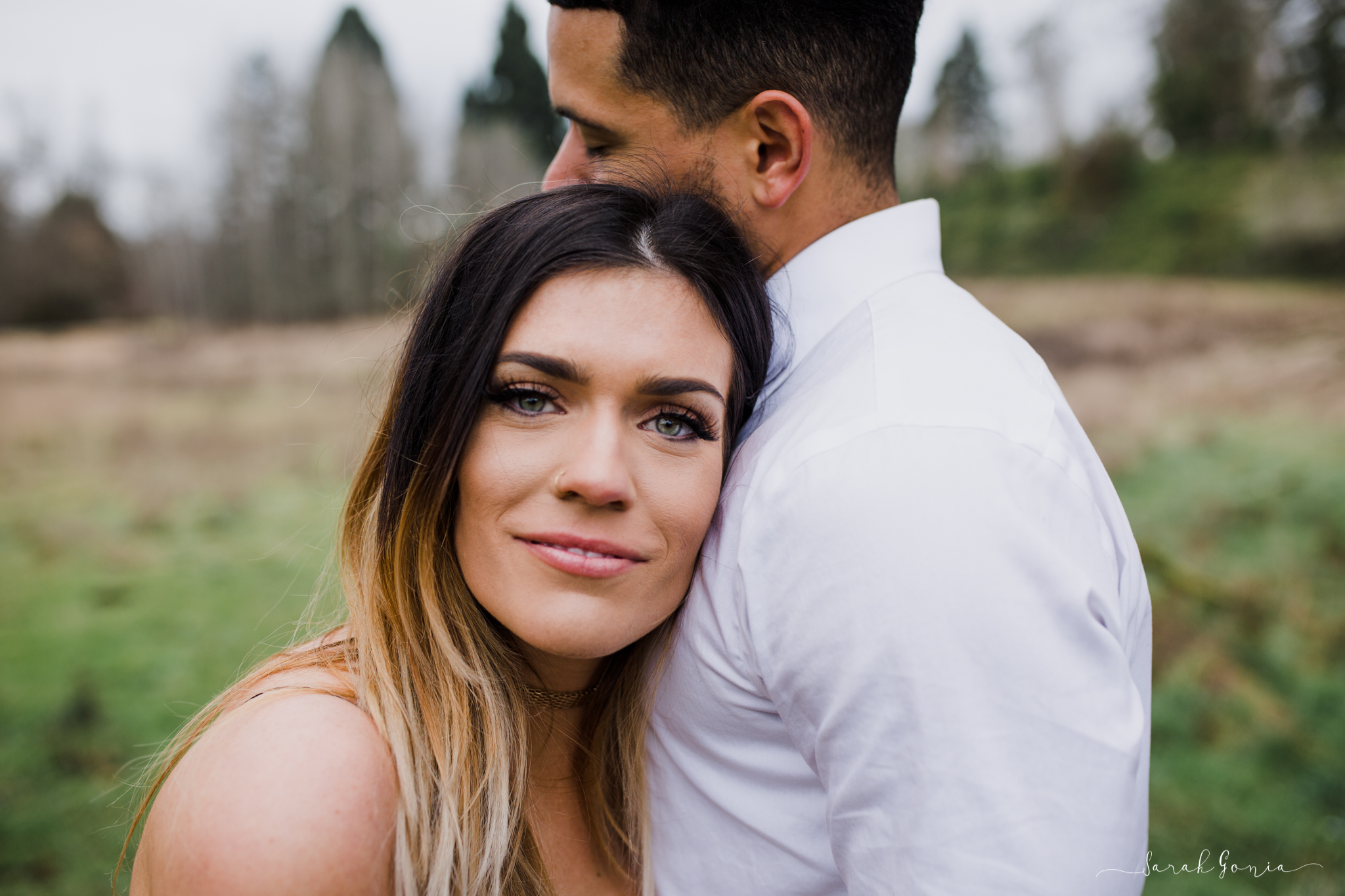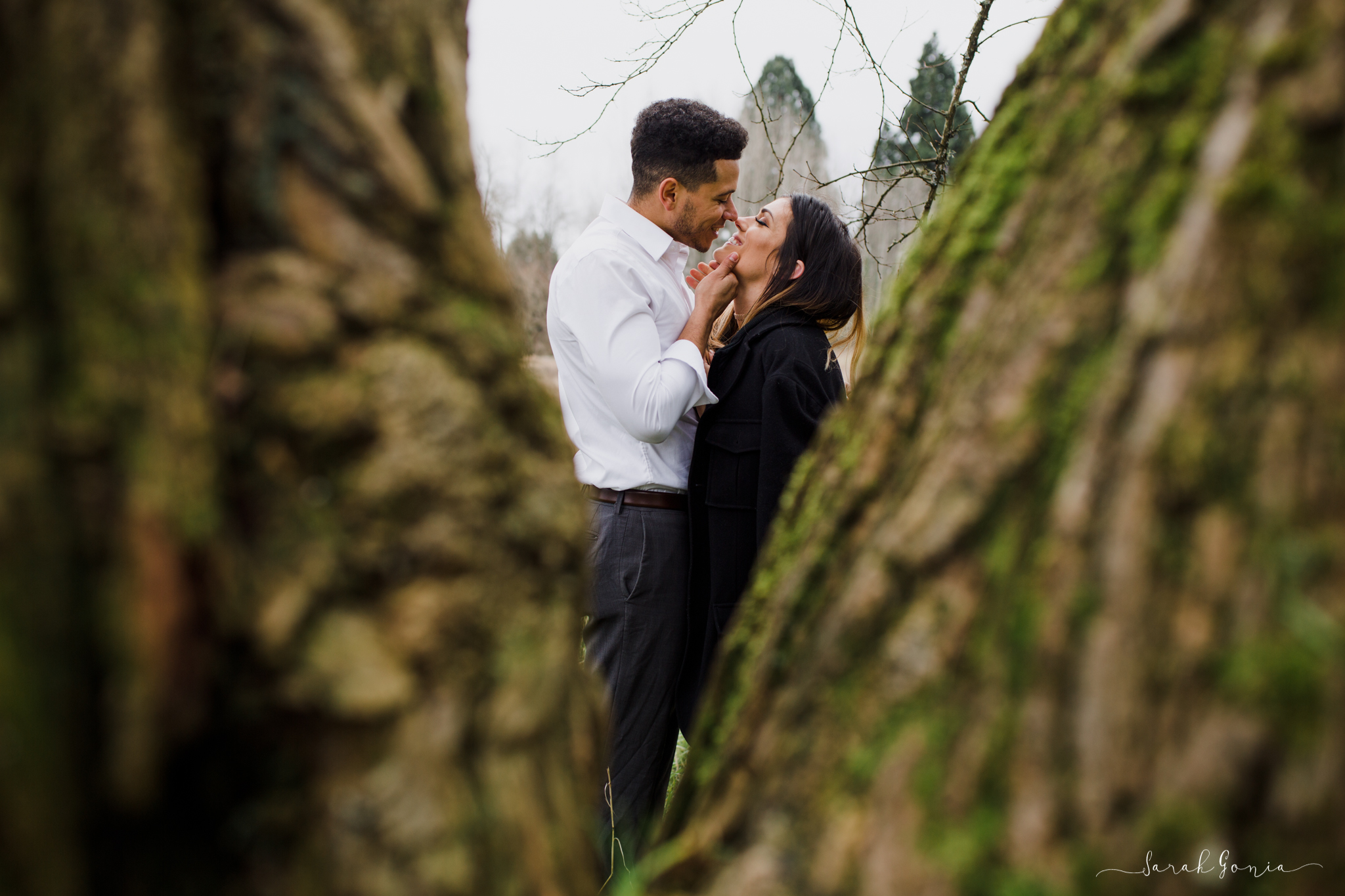 XOXO,
Sarah
Like what you see? To see more please like Sarah Gonia Photography's Facebook page, follow us on Instagram and check out our Pinterest page!
Contact me today and lets document all those little moments that make life beautiful