Today I'm going to talk about one of my favorite family traditions that my husband and I started with our son and then continued with our daughter- the Hot Chocolate Tradition! Overall we as a family eat pretty healthy - our kids (4, 2 and 8 months) don't drink soda or eat candy but they do get a bit of watered down juice or a piece of chocolate on special occasions.
Before you are a parent you think about main disciplinary tactics for your future child and maybe if you'll breastfeed or not but when and how you introduce sweets may not be on the pre-parent radar. When my son was a baby we made sure he ate healthy, diverse and organic meals and luckily he turned out to be a great eater and enjoys nearly all vegetables, meats and dishes we cook. Starting at about a year I kept having people try to give him candy or chocolate milk and I was a bit taken back. Isn't he too young for that "stuff??" We decided if he got a cake smash (banana bread with cream cheese frosting lol) for his first birthday then maybe we should start something special for his second birthday. My friend Julie, from my mom's group, suggest "first hot chocolate" and I thought it was a cute idea! So on my son's second birthday, poor little lad was sick, but we went out as a family and got him his first hot chocolate. Of course he didn't care for it but it was a fun and memorable outing and a good way to introduce chocolate and celebrate him turning two.
Fast forward nearly TWO years and it was our middle daughters turn to celebrate a second birthday! So on the porch we went with some warm hot chocolate and can't forget the can of whipped cream. We all drank our hot chocolate (or bottle) and giggled and filled our mouths with whipped cream. The kids loved it and it was a fun photo op for our family yearbooks. I often think back to these few moments and recollect on celebrating my children as fully entered toddler-hood and every time it makes me smile. Maybe they won't remember it, but I will...the smiles and joy that came along with such simple amenities as hot chocolate and whipped cream are such a great representation of childhood to me.
Even now, with a big four year old we haven't introduced candy and still monitor what they eat but someday the time will come when we cannot control these things...until then my kids with devour foods like cheese and peas for snacks and we will enjoy our occasional cup of hot chocolate.
Part of me wants our youngest to never grow up, she's so sweet and such a happy baby but on the other hand I look forward to our special moments like her cake smash to celebrate her first birthday and .....well she was born in May so depending on the weather some chocolate milk , haha, to celebrate her second birthday. I don't necessary look forward to my kids growing up per say, because I will miss nearly every moment of them being little, but I DO look forward to all the new traditions we sill start together and the wonderful things my kids will accomplish. Maybe some day I will sit on the porch with one of my children and a grandchild and sip hot chocolate to celebrate a second birthday....and generations of a very special tradition.
I'd love to hear about your family tradition, please share them in the comments or message me!!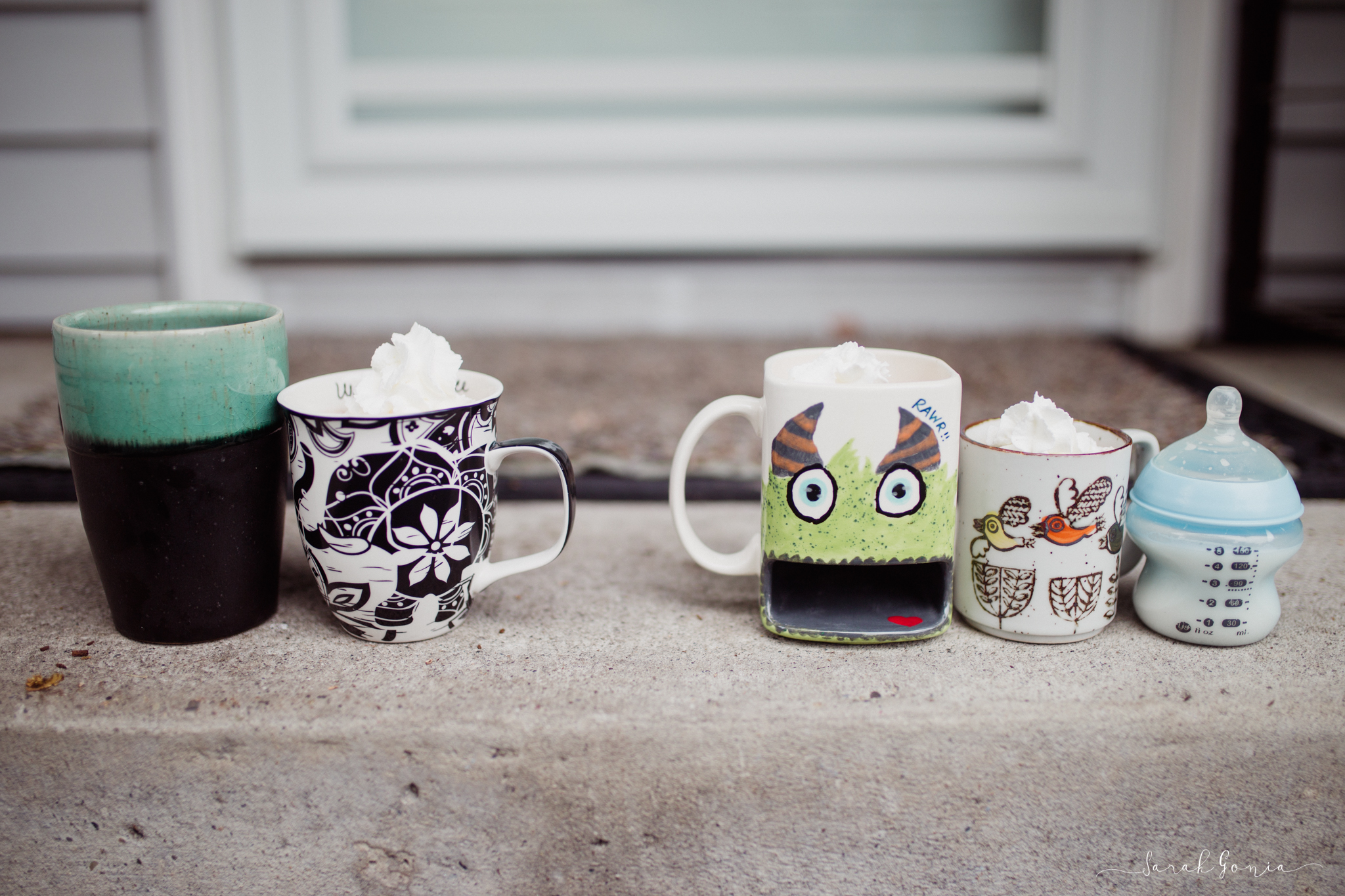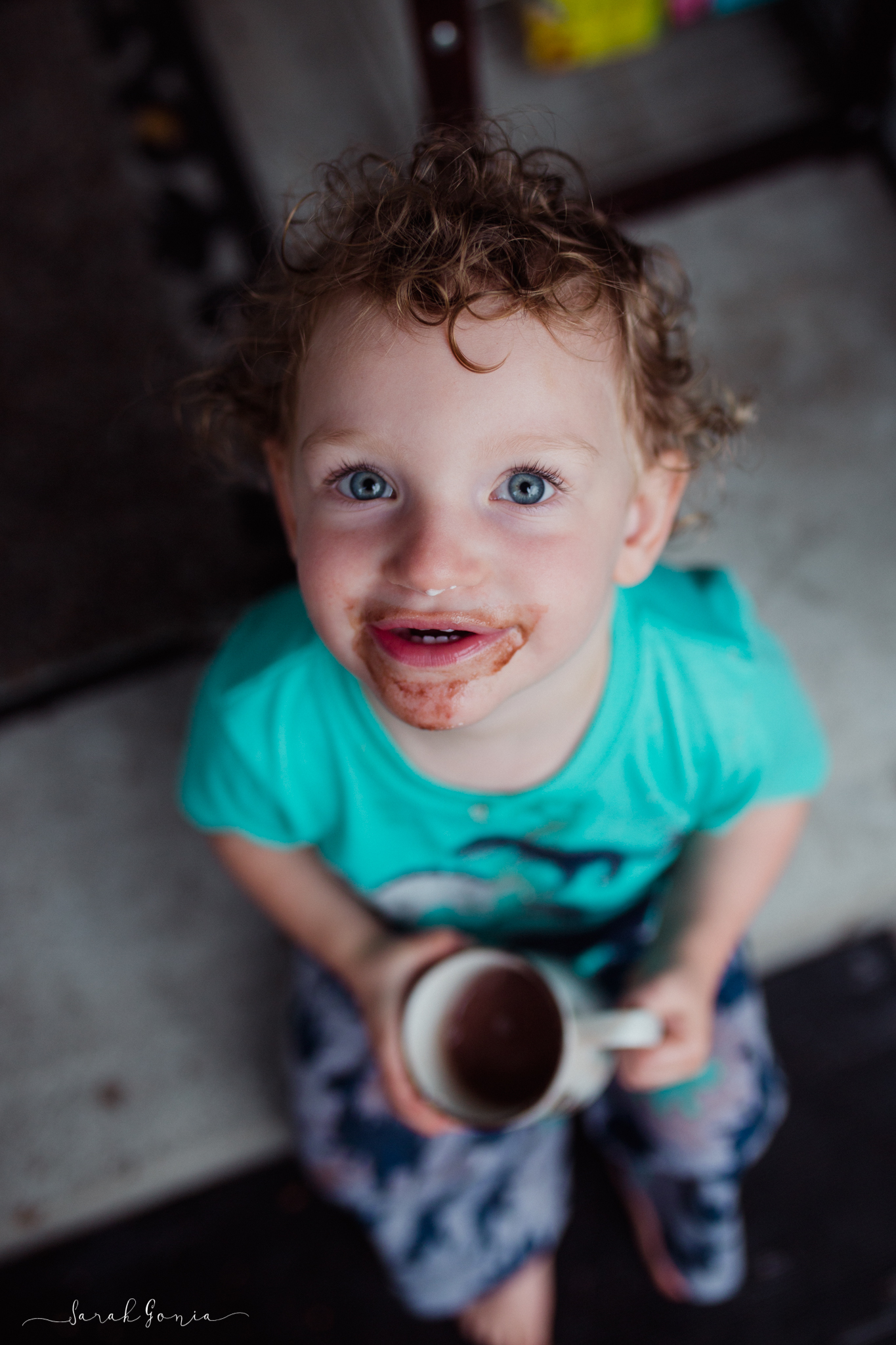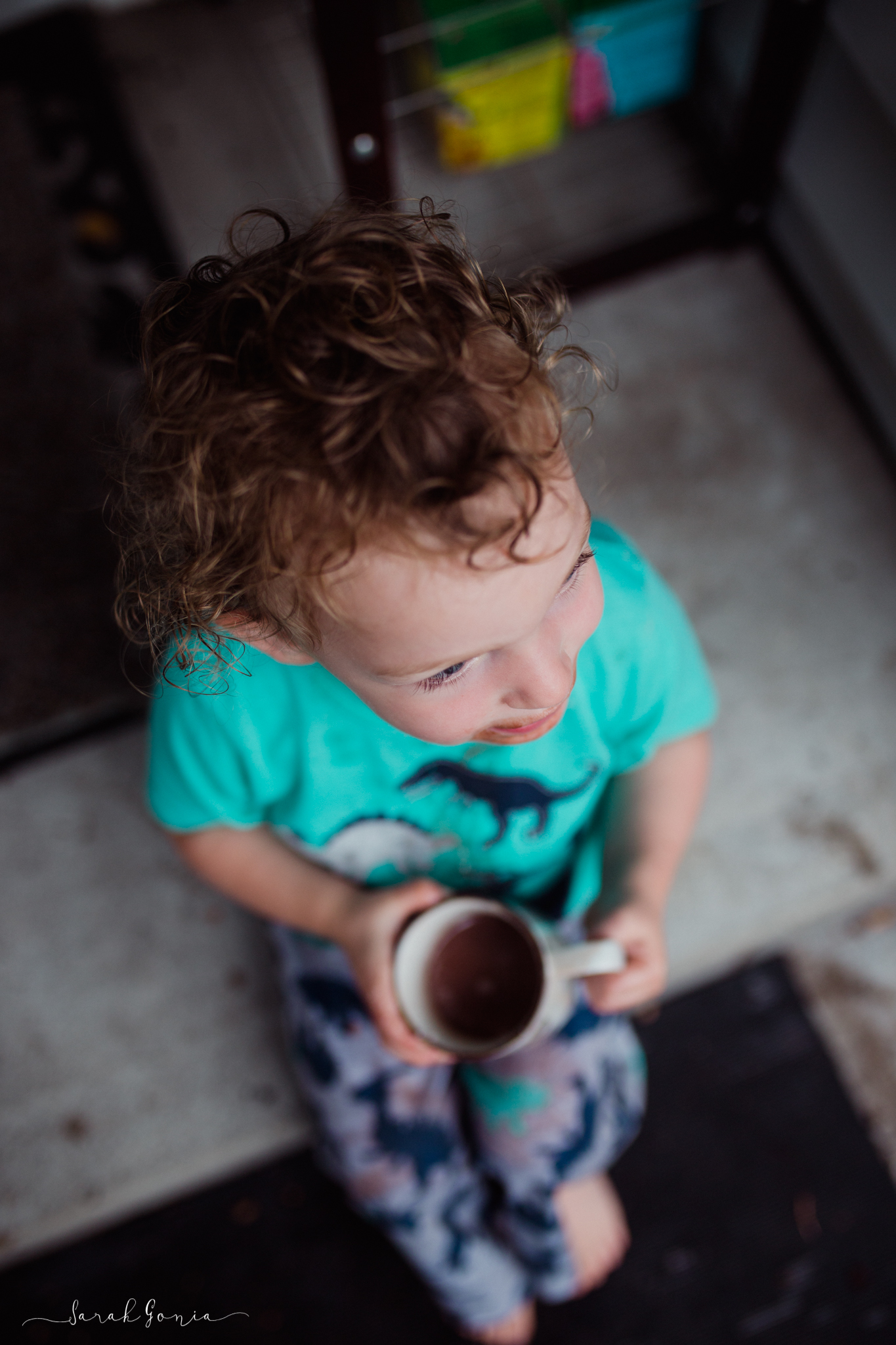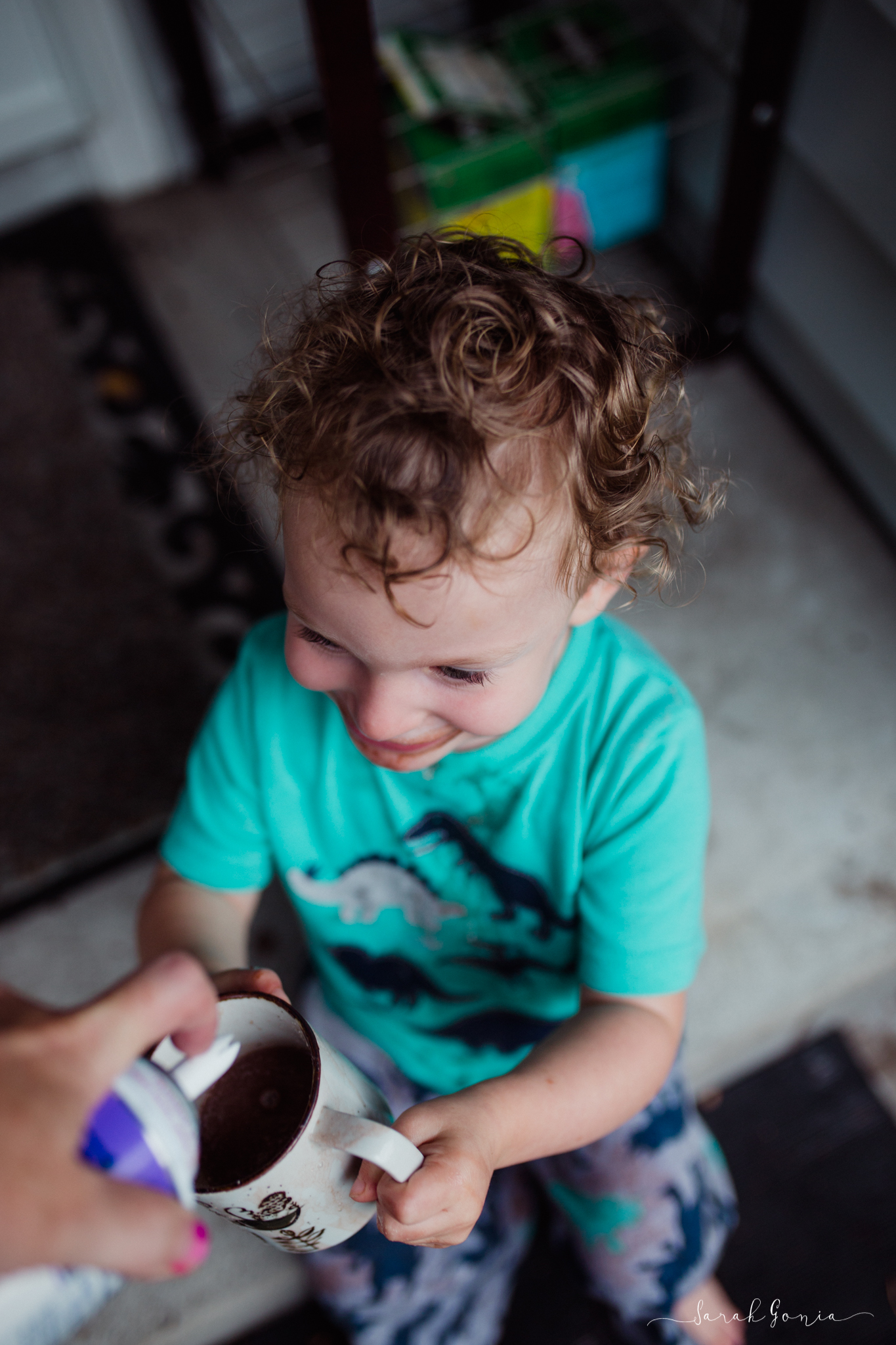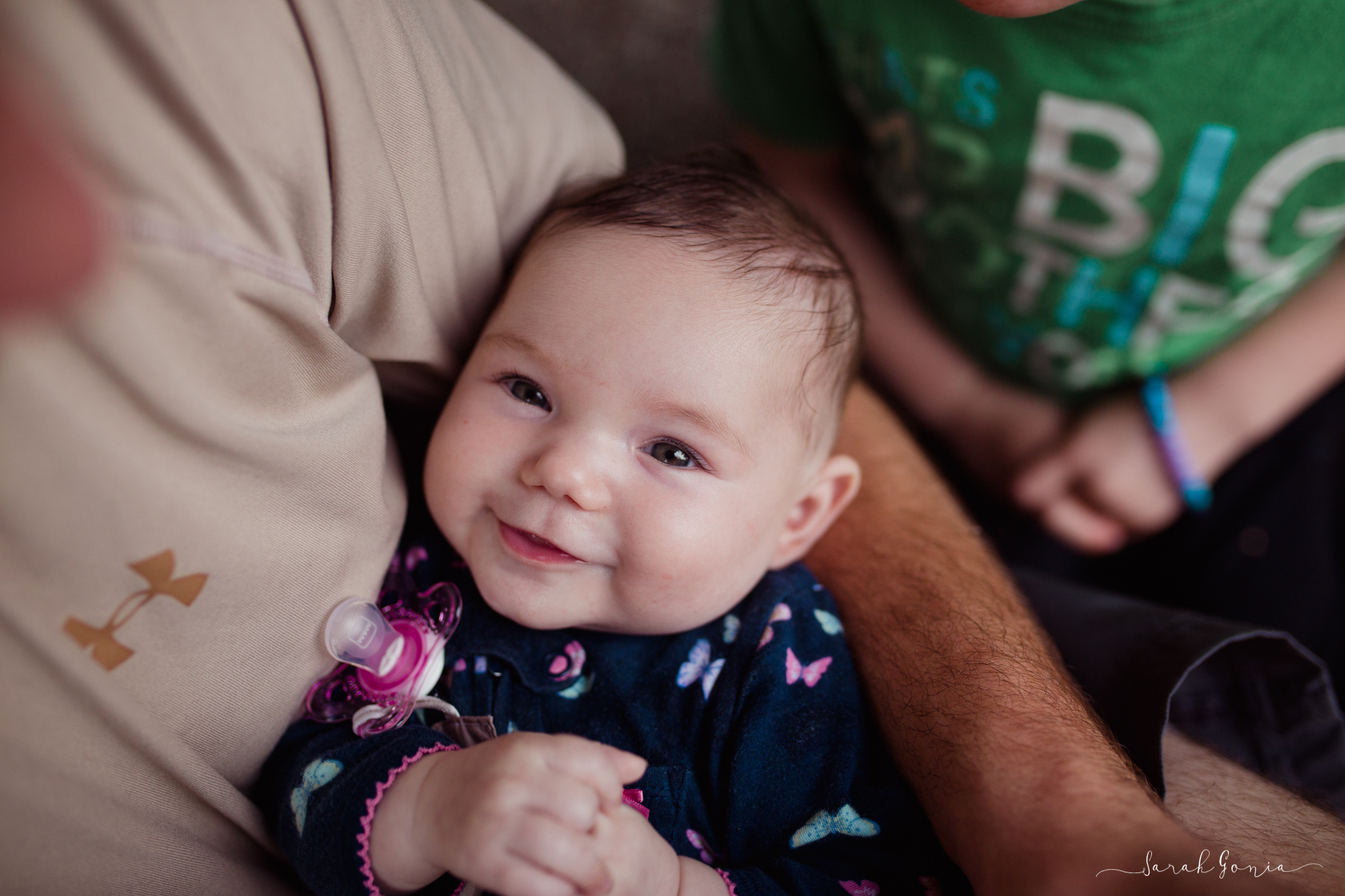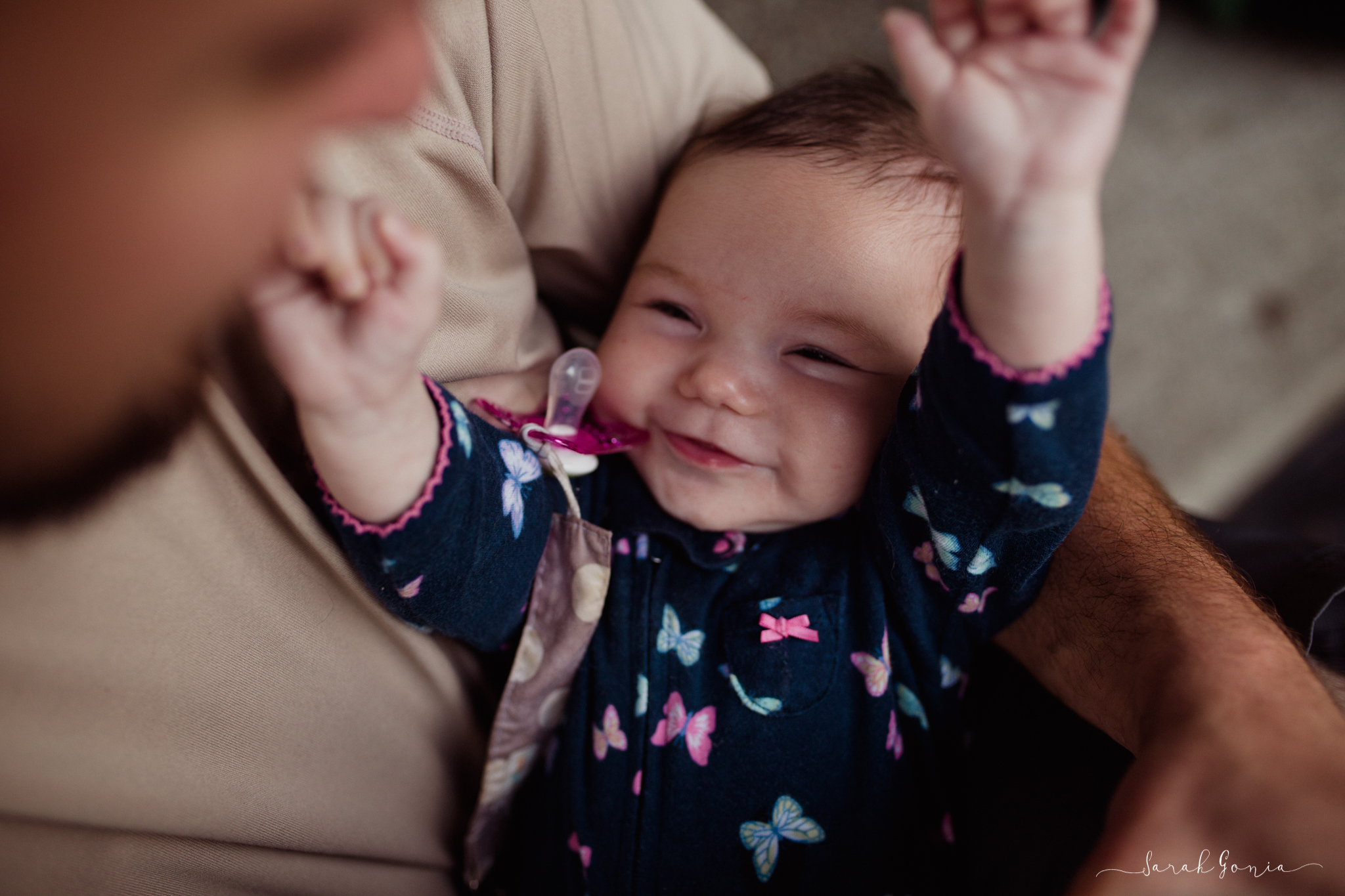 ...and of course our Christmas card came from this fun shoot!!
XOXO,
Sarah
Like what you see? To see more please like Sarah Gonia Photography's Facebook page, follow us on Instagram and check out our Pinterest page!
Contact me today and lets document all those little moments that make life beautiful