As a Pacific Northwest wedding photographer the months of January and February can be a bit slow because of the cold and rain.....so, I try to make the best of my down time and set up fun stylized shoots like this dreamy beach elopement!
When you meet Bri she is just a ray of sunshine - beautiful, friendly and positive. Chris is quiet, easy and caring. They are this dynamic yin and yang couple that compliment each other perfectly. My favorite thing to capture when I'm photographing a couple is the connection that they share, the deep and fierce love that is only shared between two lovers. It is immediately undeniable how much these two love one another. Their sweet connection is inspirational!
The gorgeous flowers from this event are from Floral Noir. I've been talking a lot about Floral Noir lately, but how can I not?! This is the second event that I have worked on with this company and I am thoroughly impressed! The rich textures, the color combination that melds together perfectly and the minty green of the foliage makes this bouquet hard to ignore. They have a knack for using just the right combination of flowers and foliage to really get the perfect look. This bouquet was completely designed by Shannon at Floral Noir off of a simple Pinterest mood board that was made to inspire this session. Shannon is an expert at putting together breathtaking floral arrangements no matter the circumstances. Thank you for working with us to pull off this amazing beach elopement! My wedding photographer heart is soaring in the clouds after this memorable event!
We chose the location of Owen's beach for it's size and prominently to Point Defiance Park. This was my first opportunity to shoot at Owen's and the fact that it was a beautiful evening made the experience pleasant. The earthy tones and grey rocks make a perfect background for any color wardrobe and the light pinks and white of this session popped especially well. Owen's Beach is defiantly been added to the return to shoot list!
Loved working with all those involved and and I am looking forward to the next fun stylized shoot!
Thanks to Samantha Ek of Picturesque Art Photography for helping plan this amazing shoot!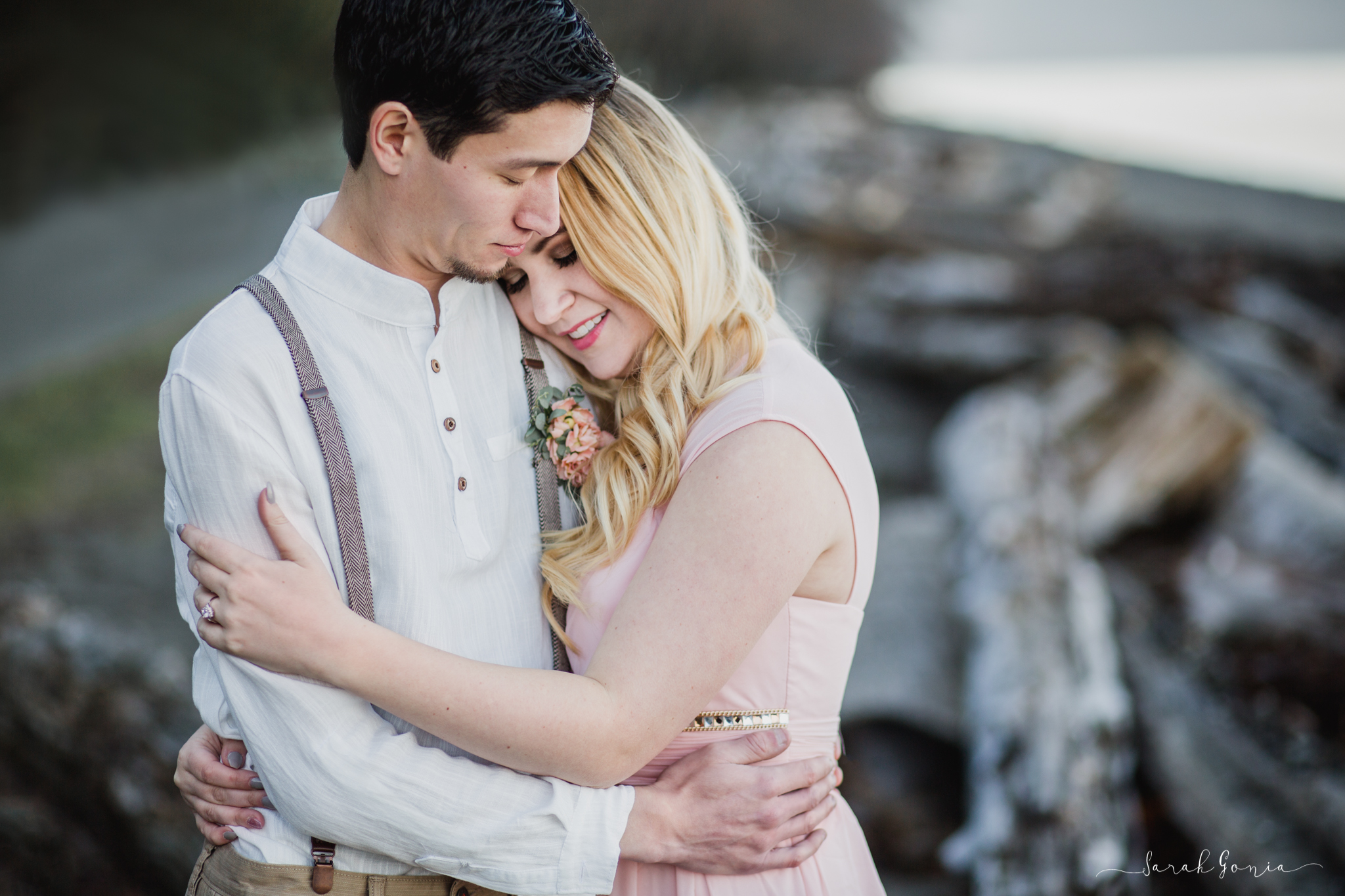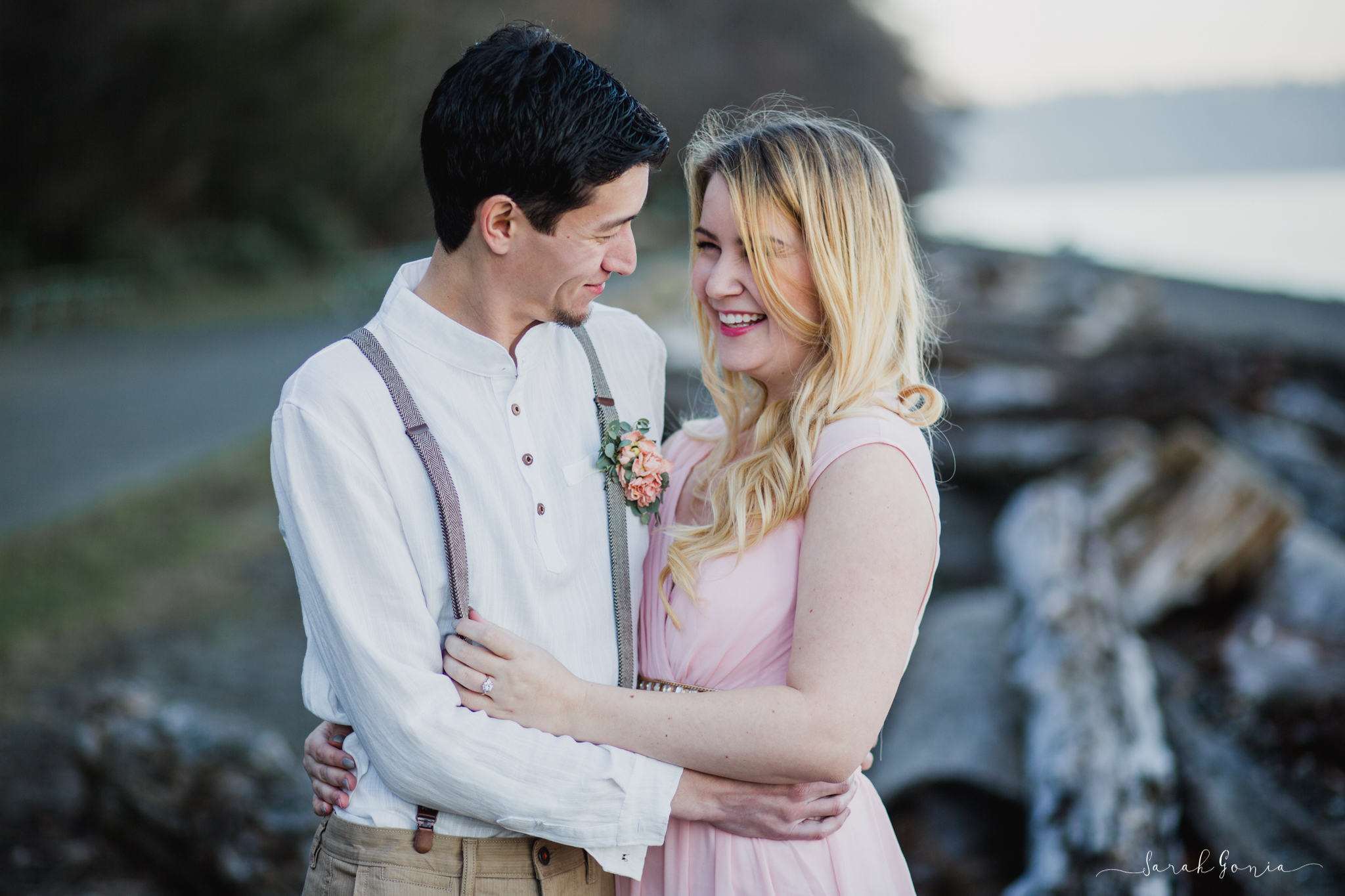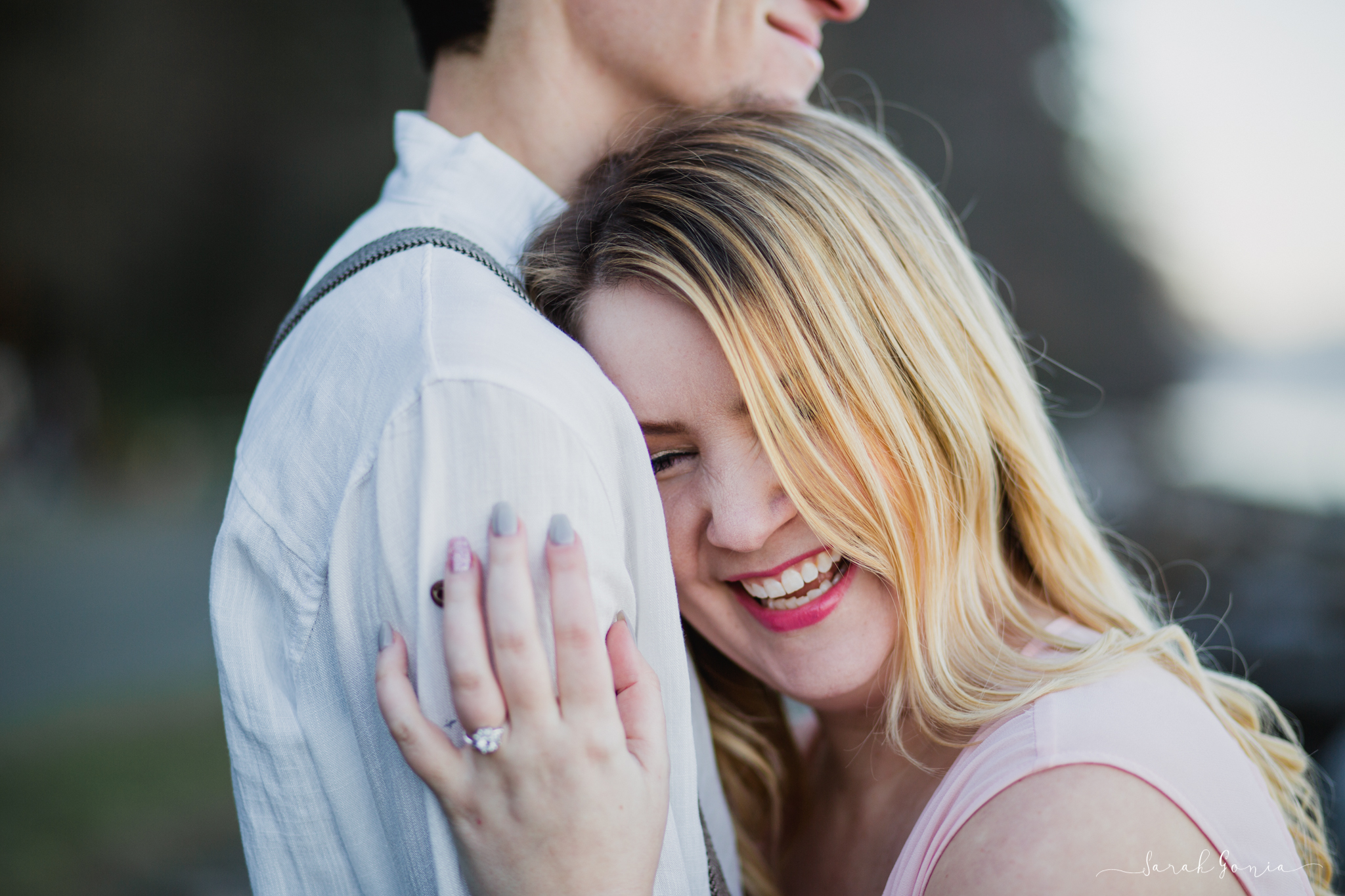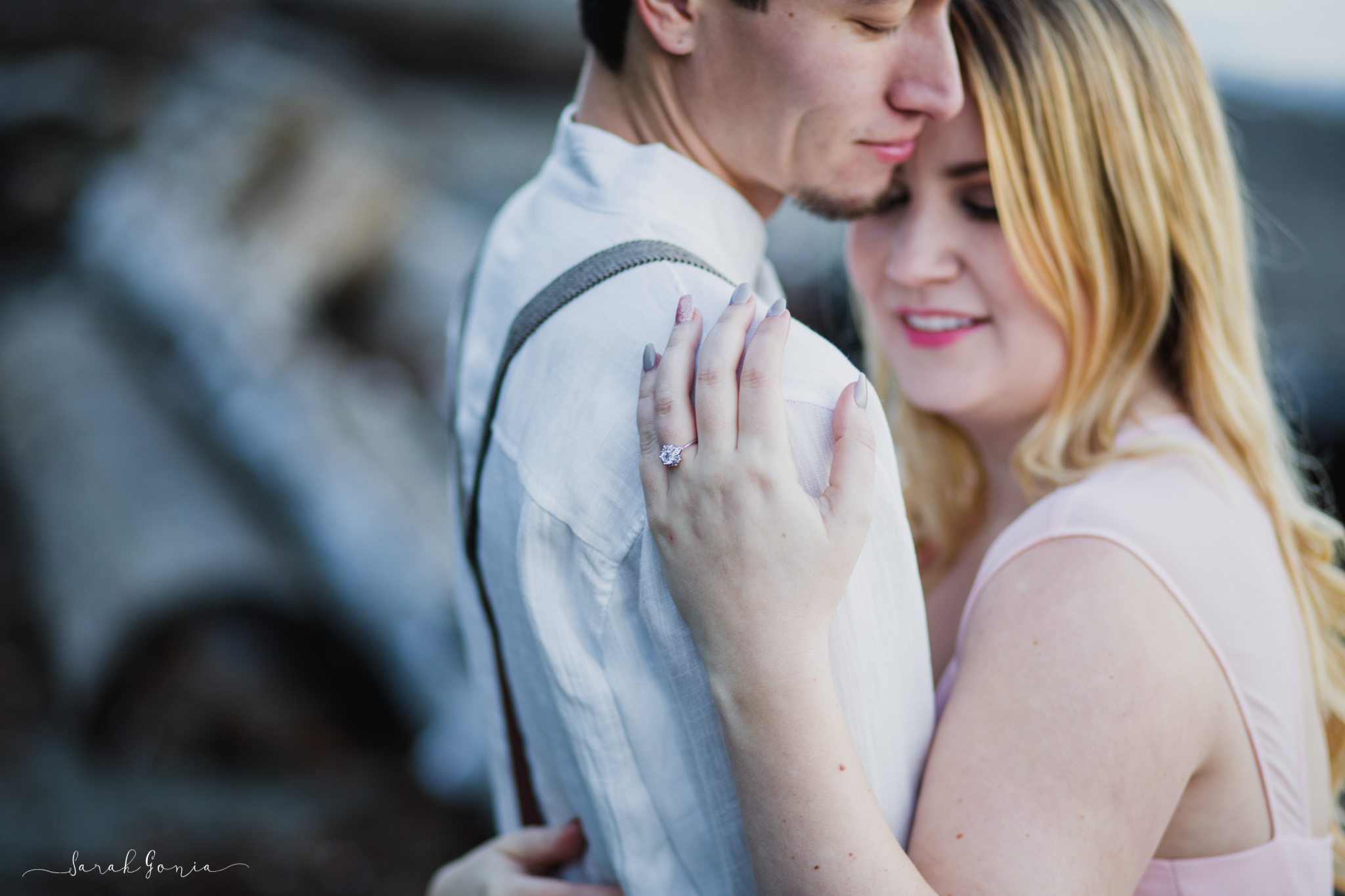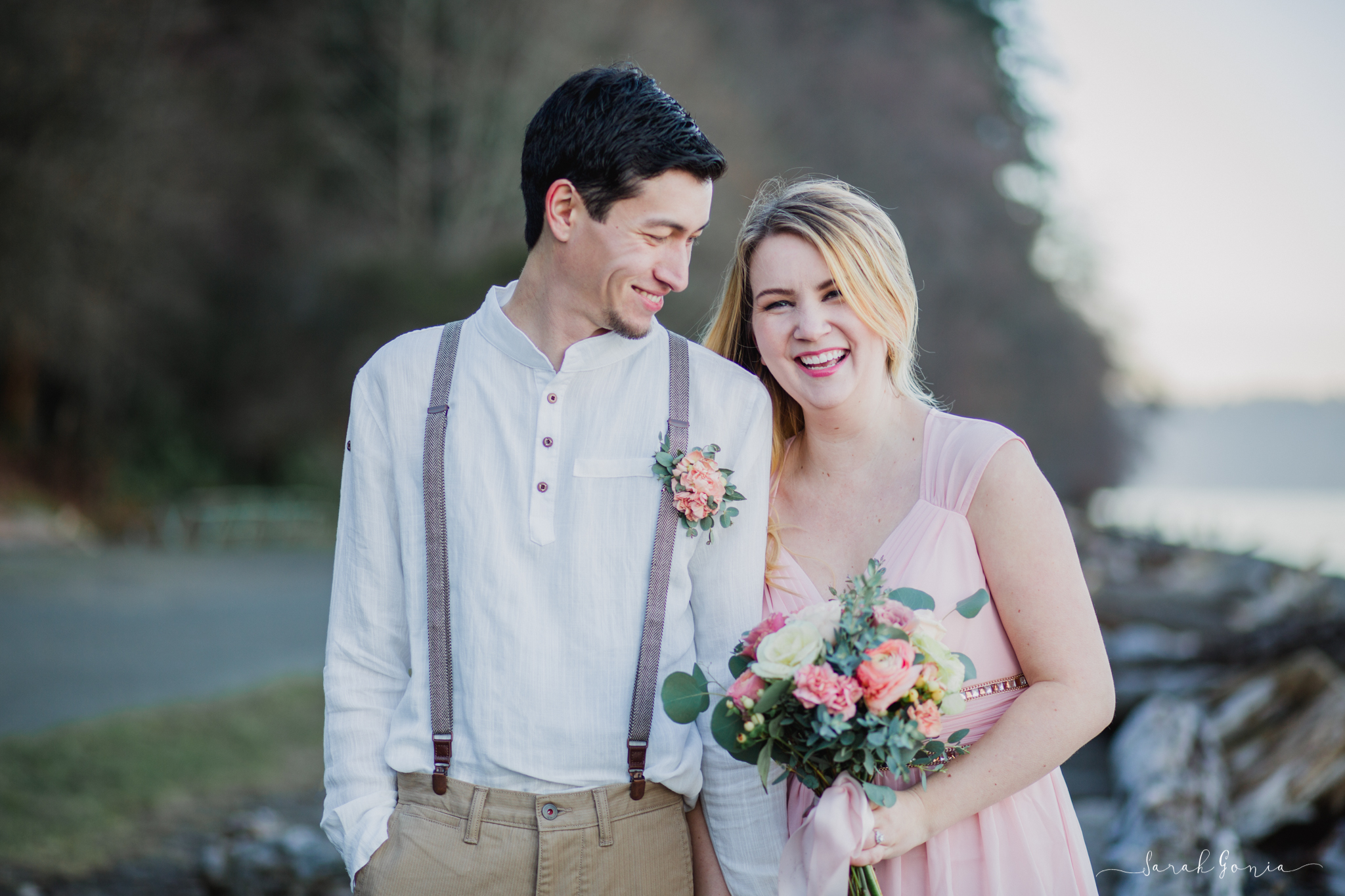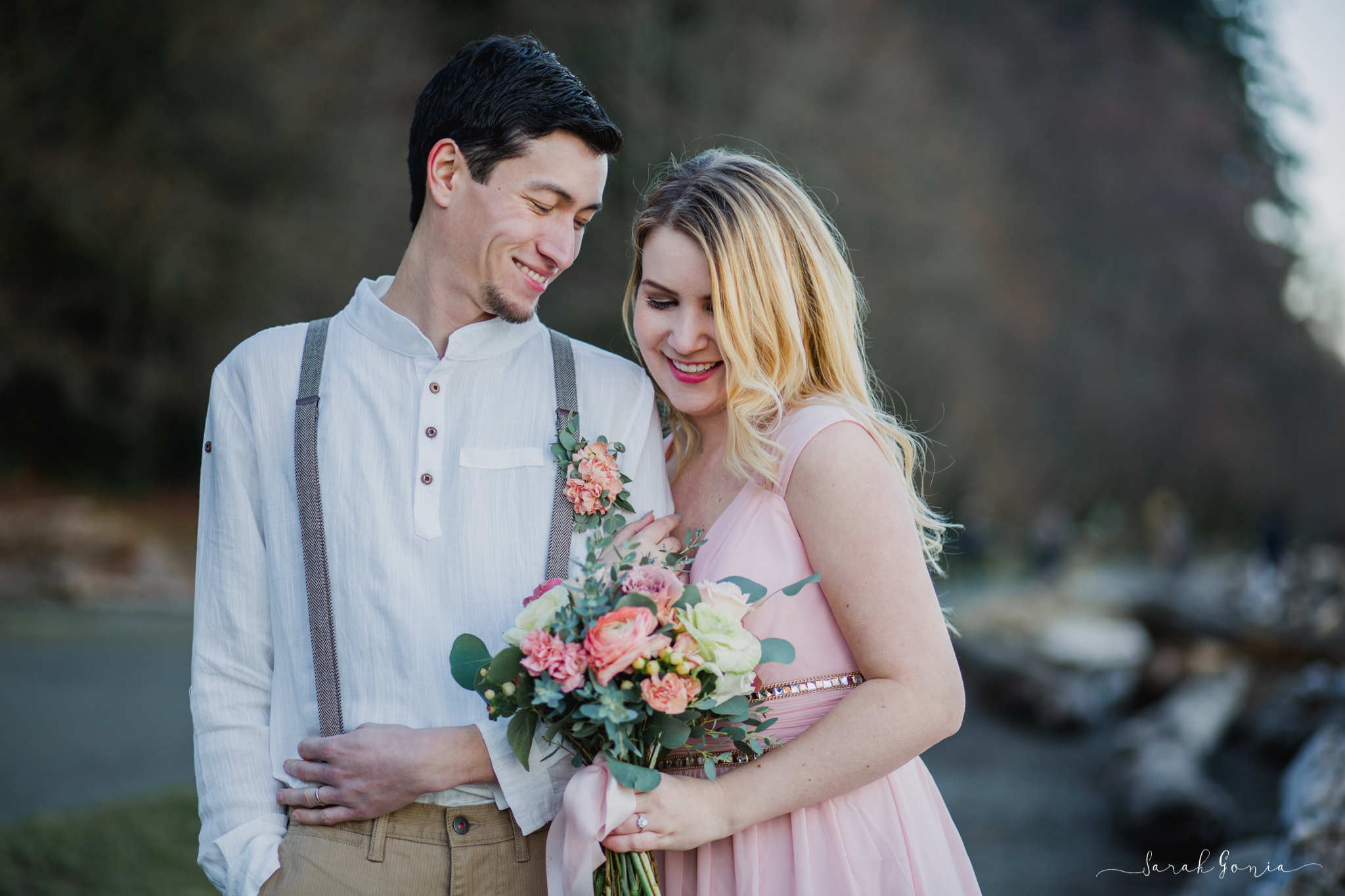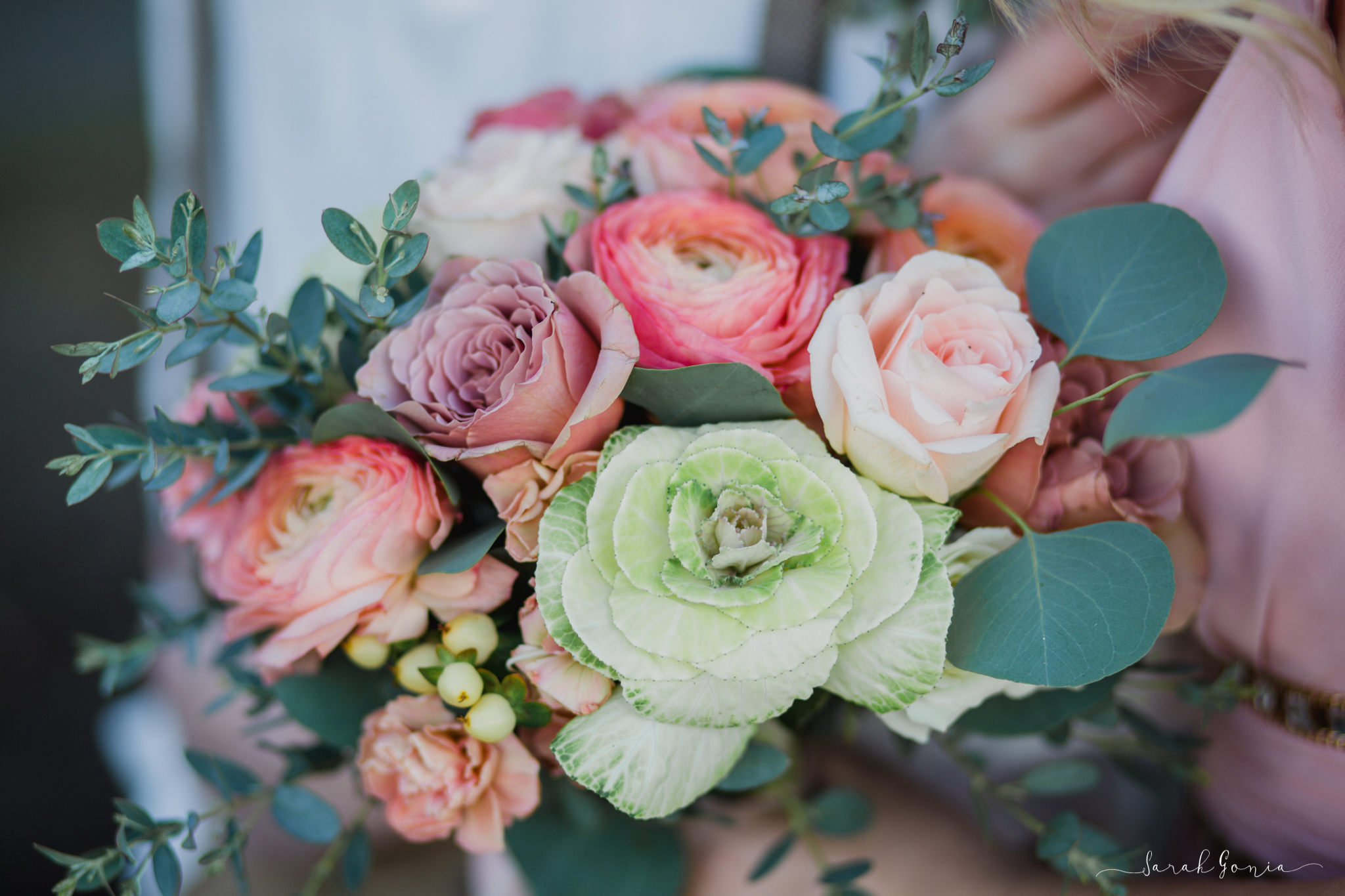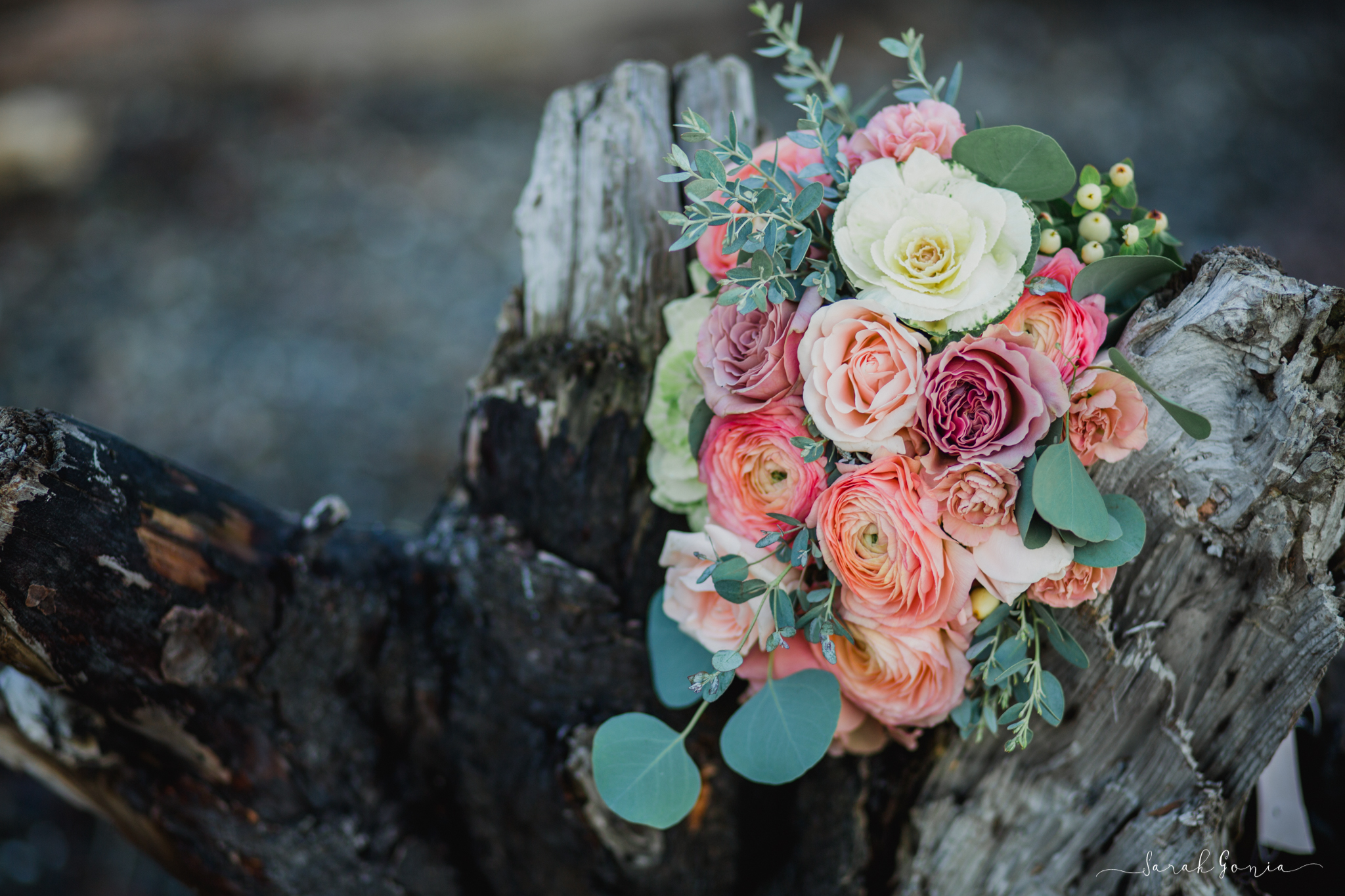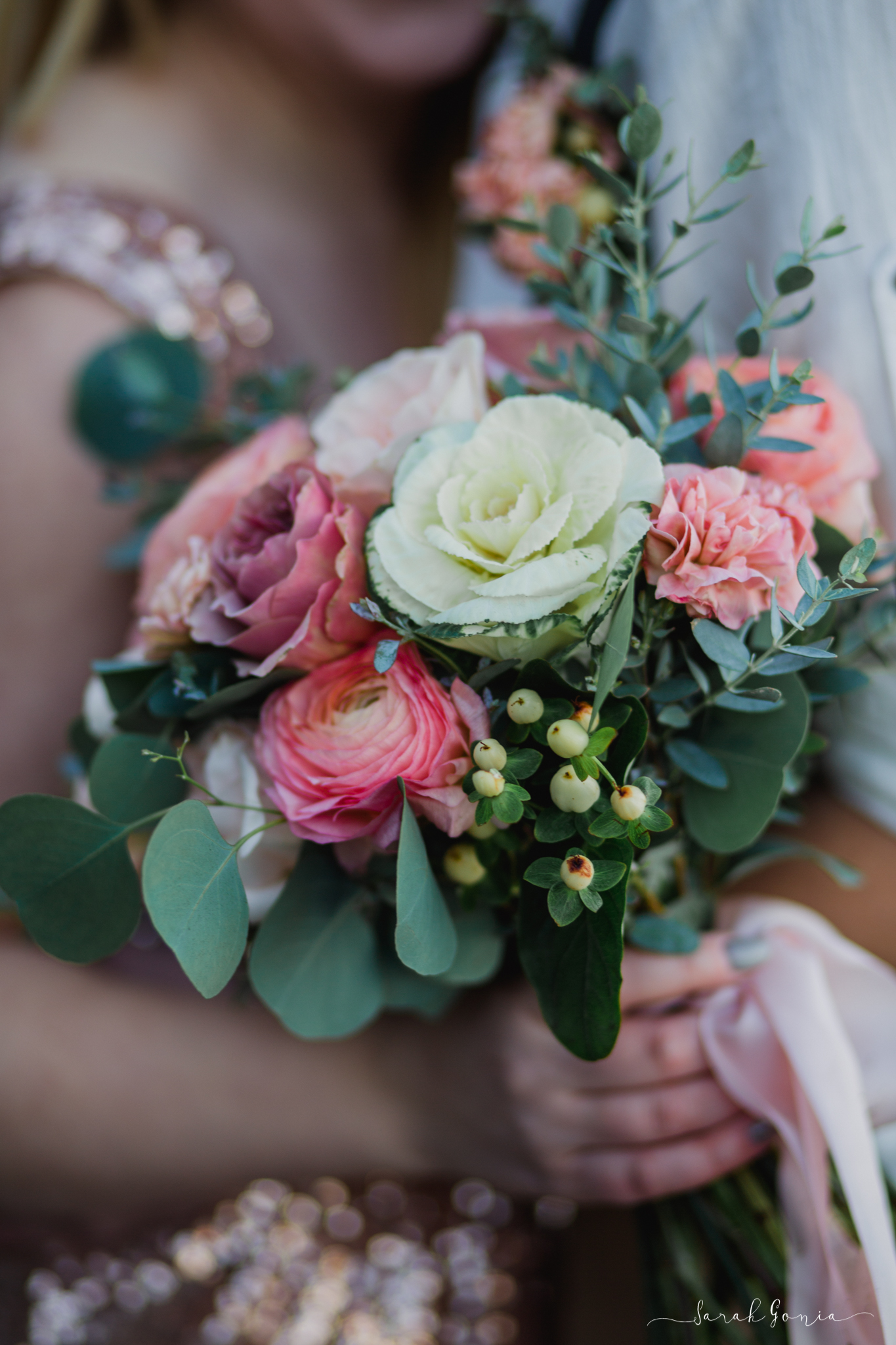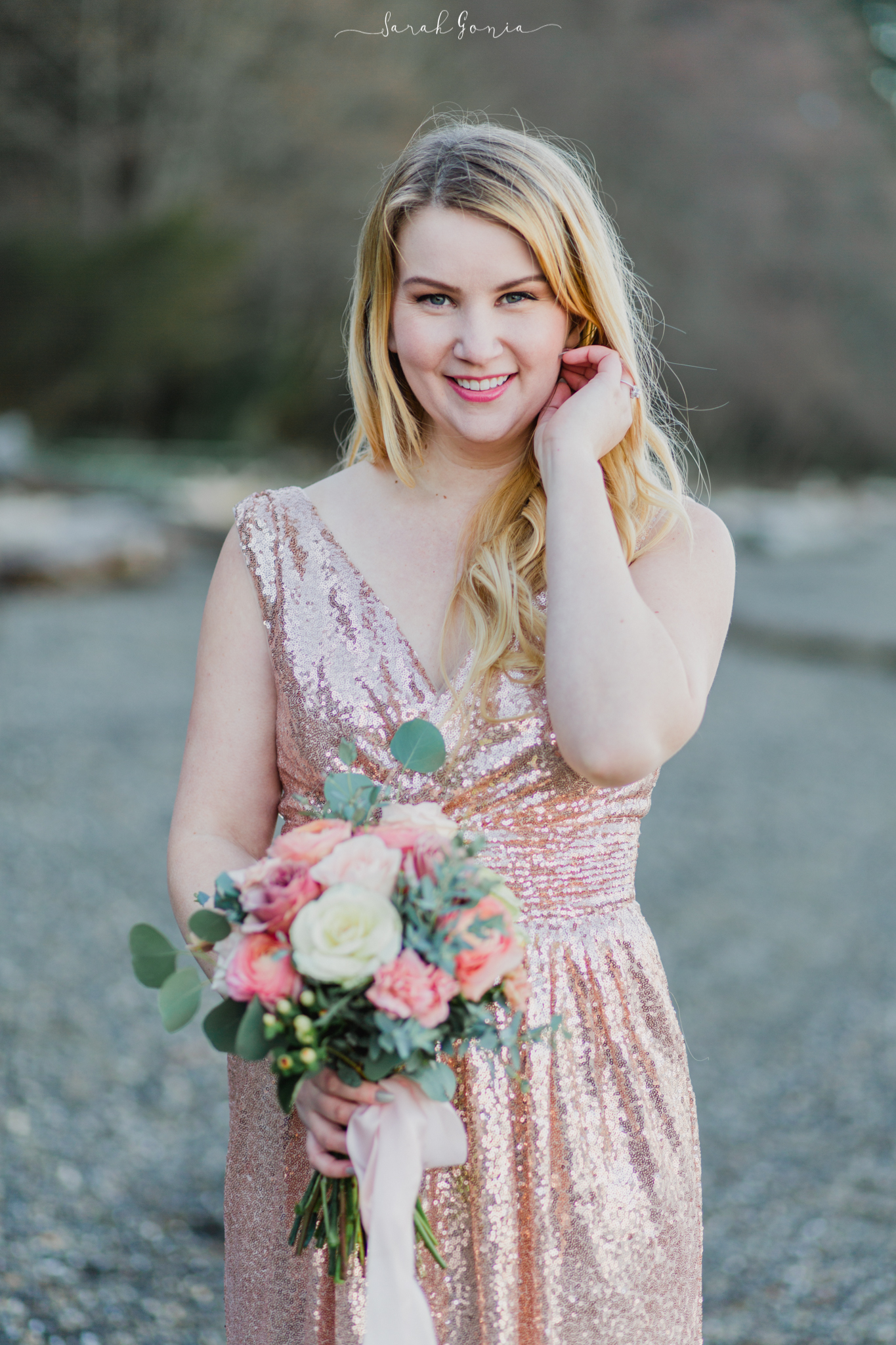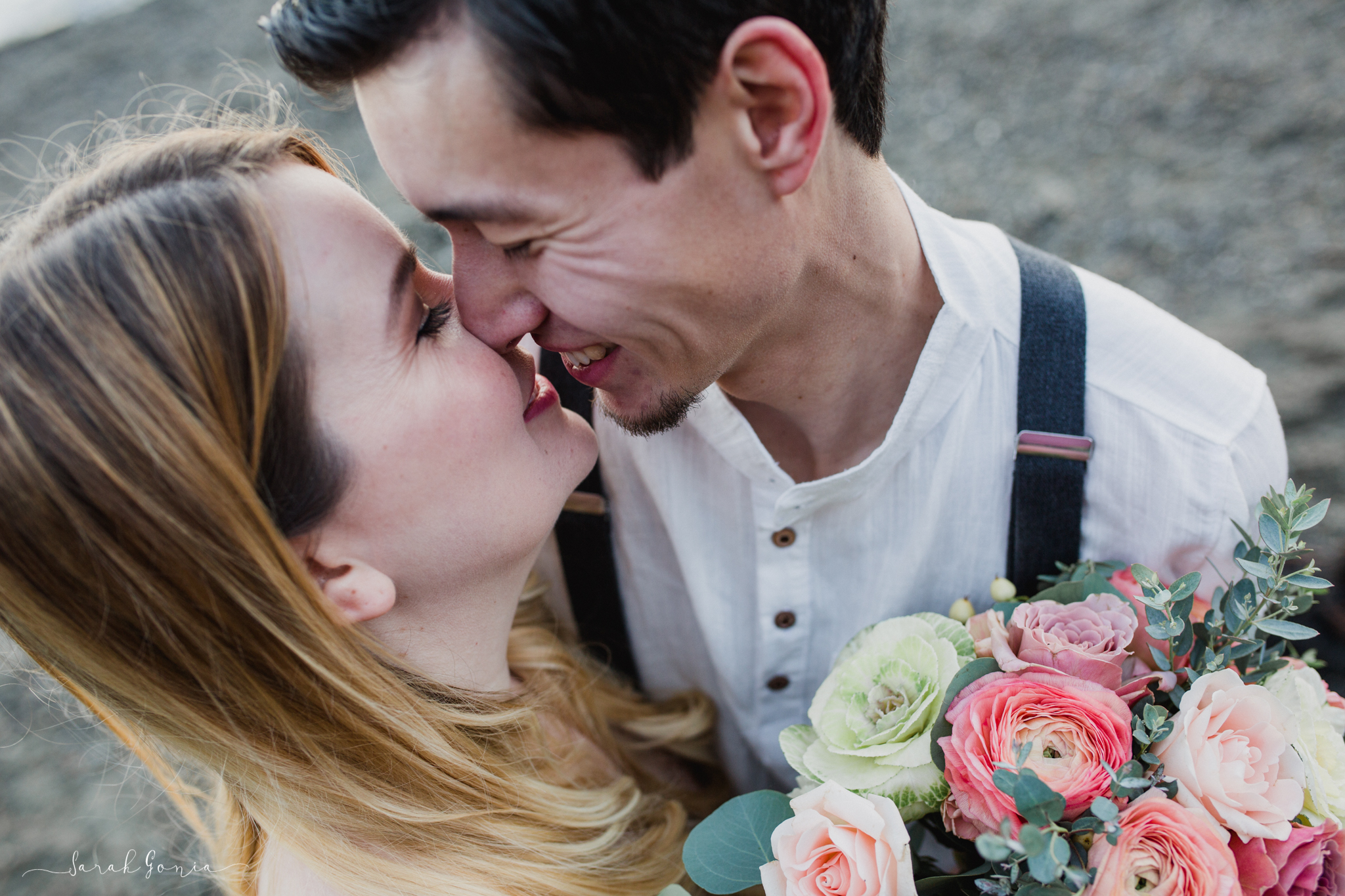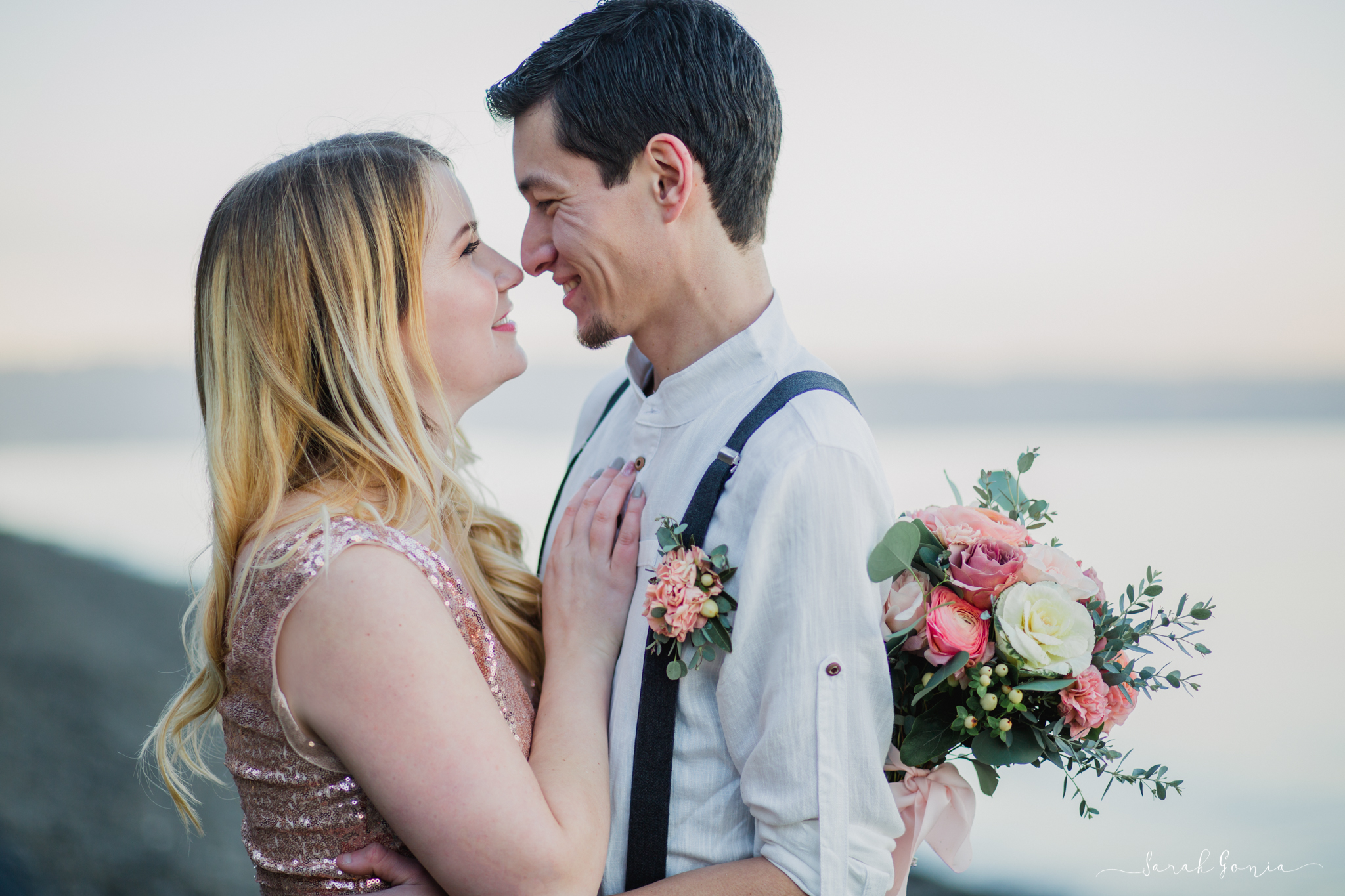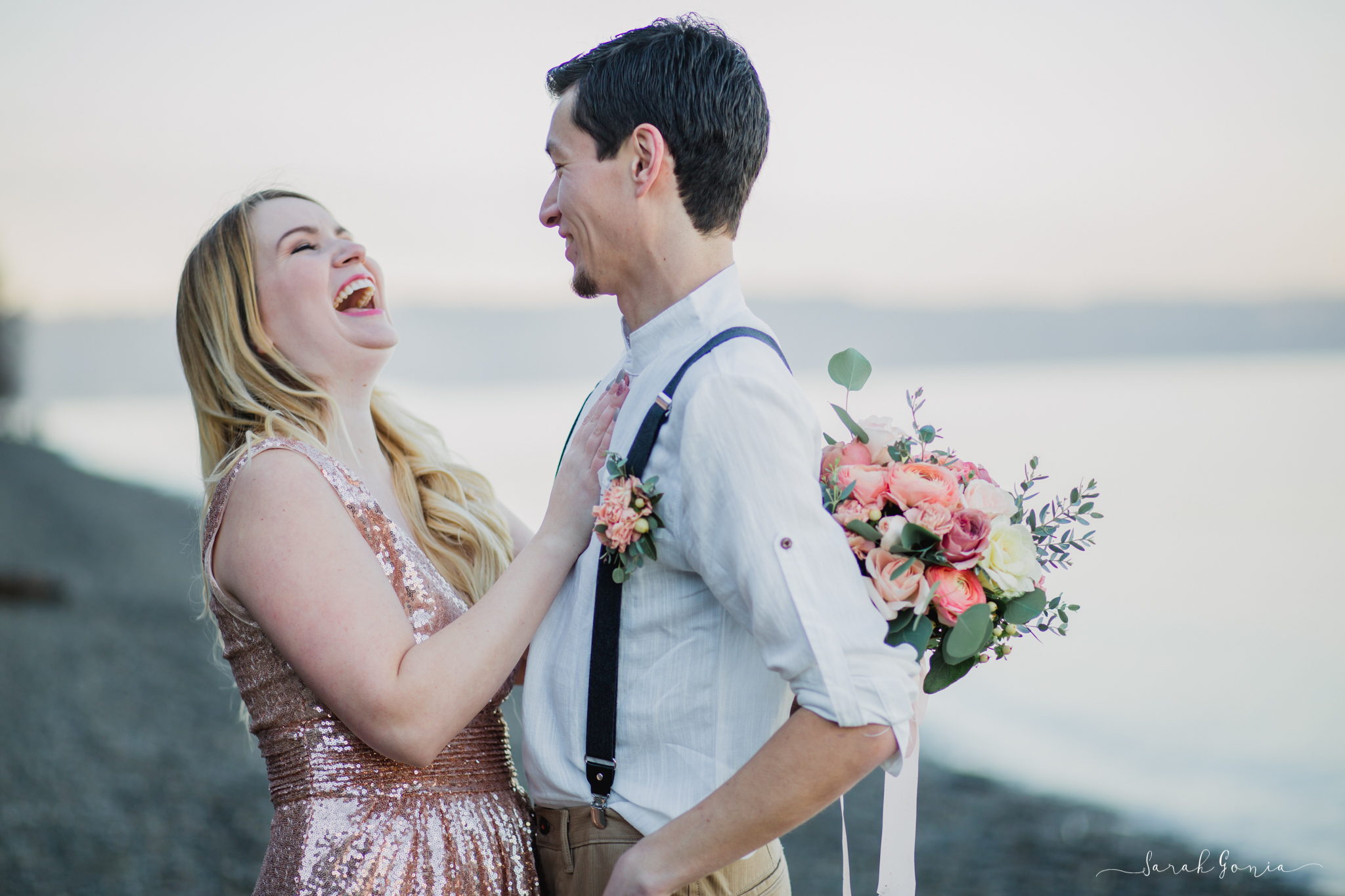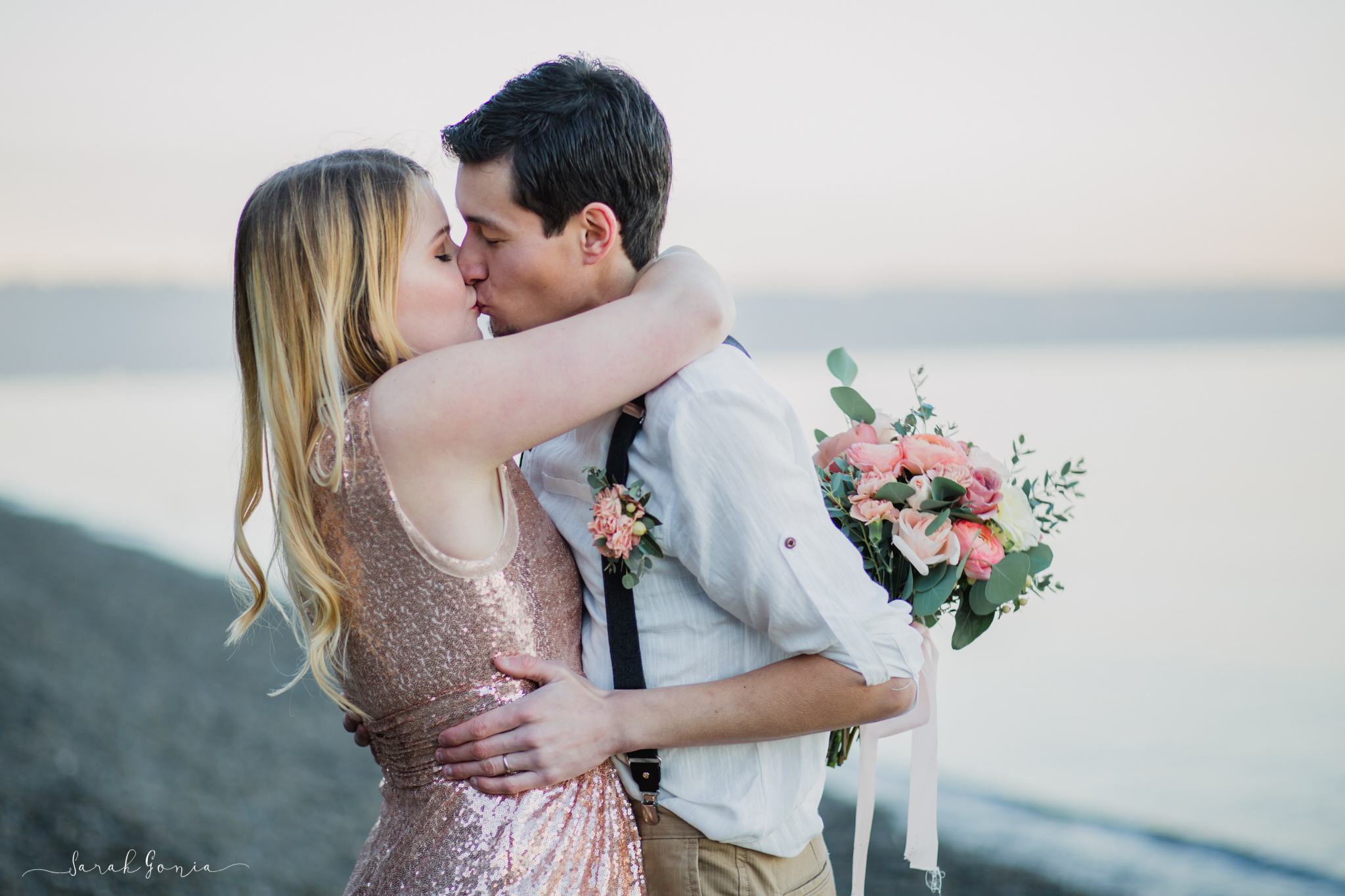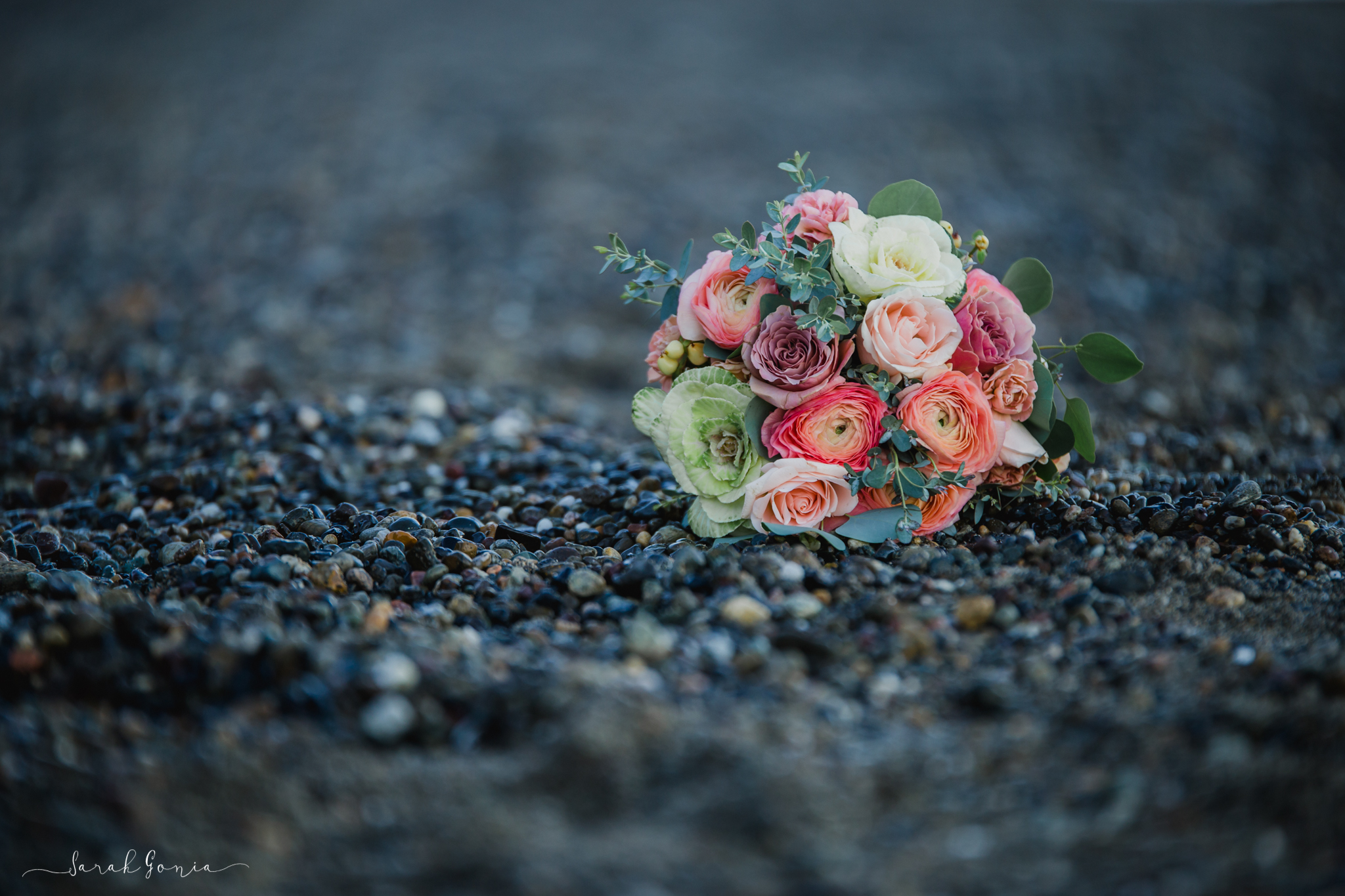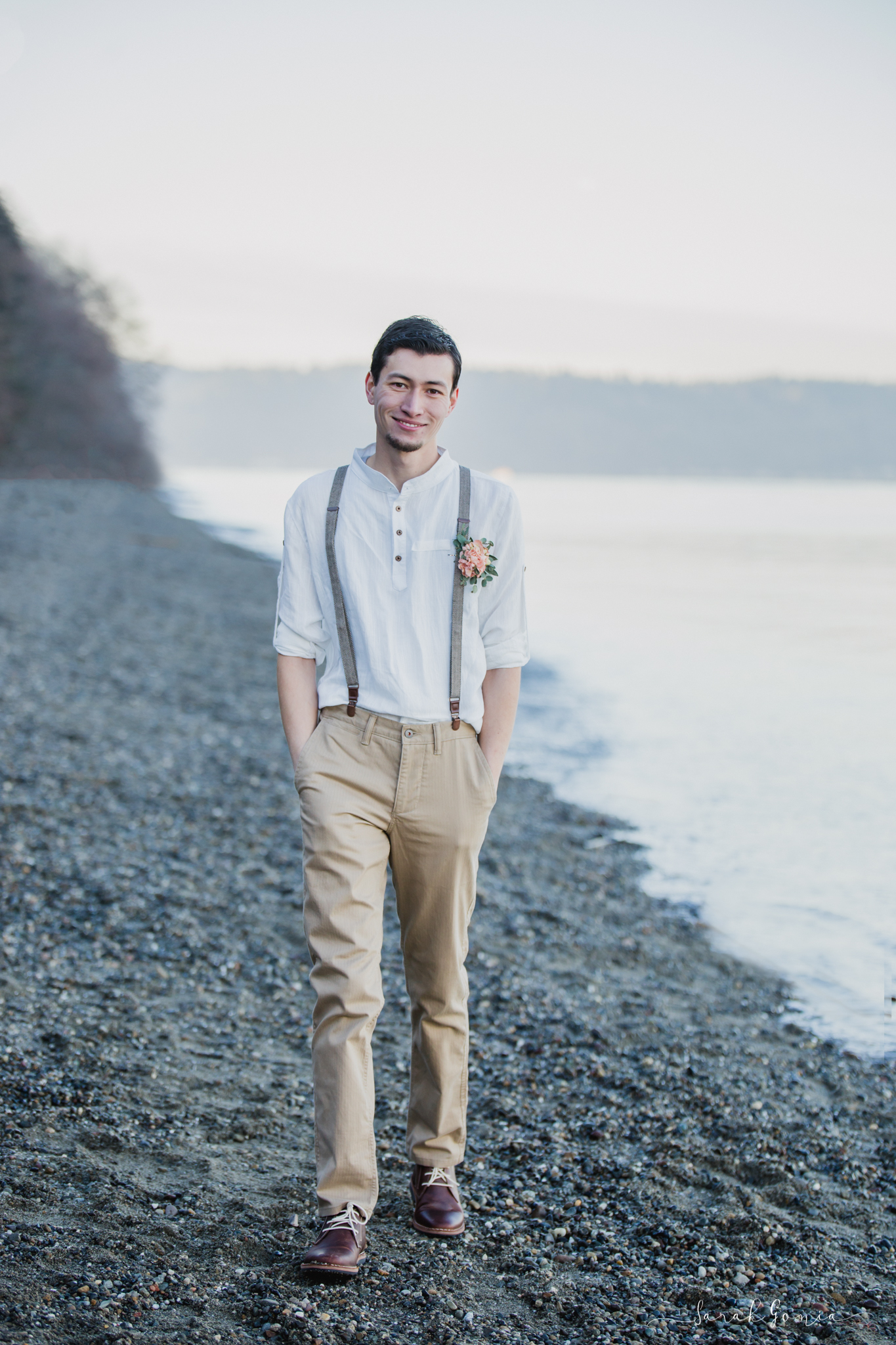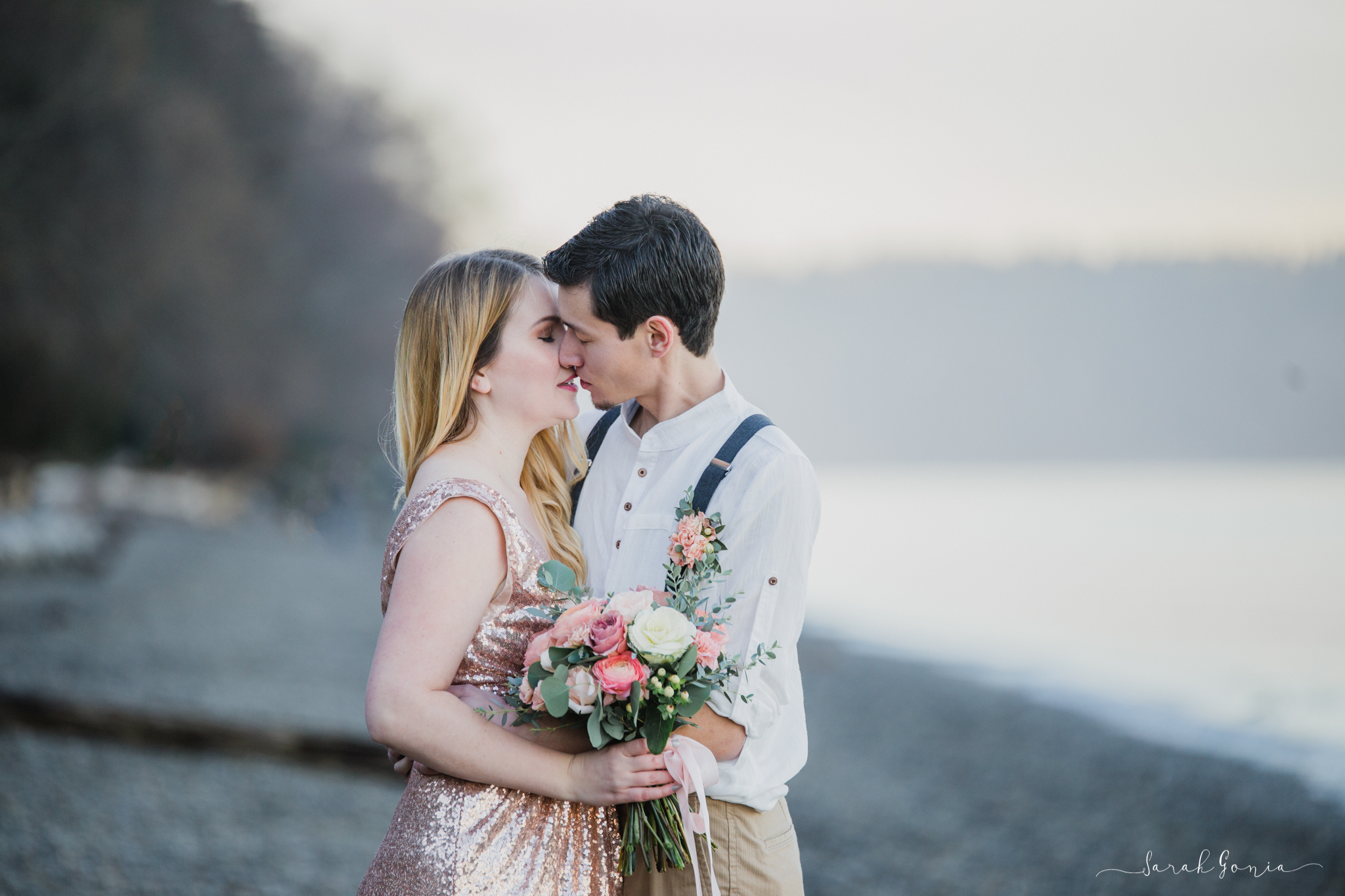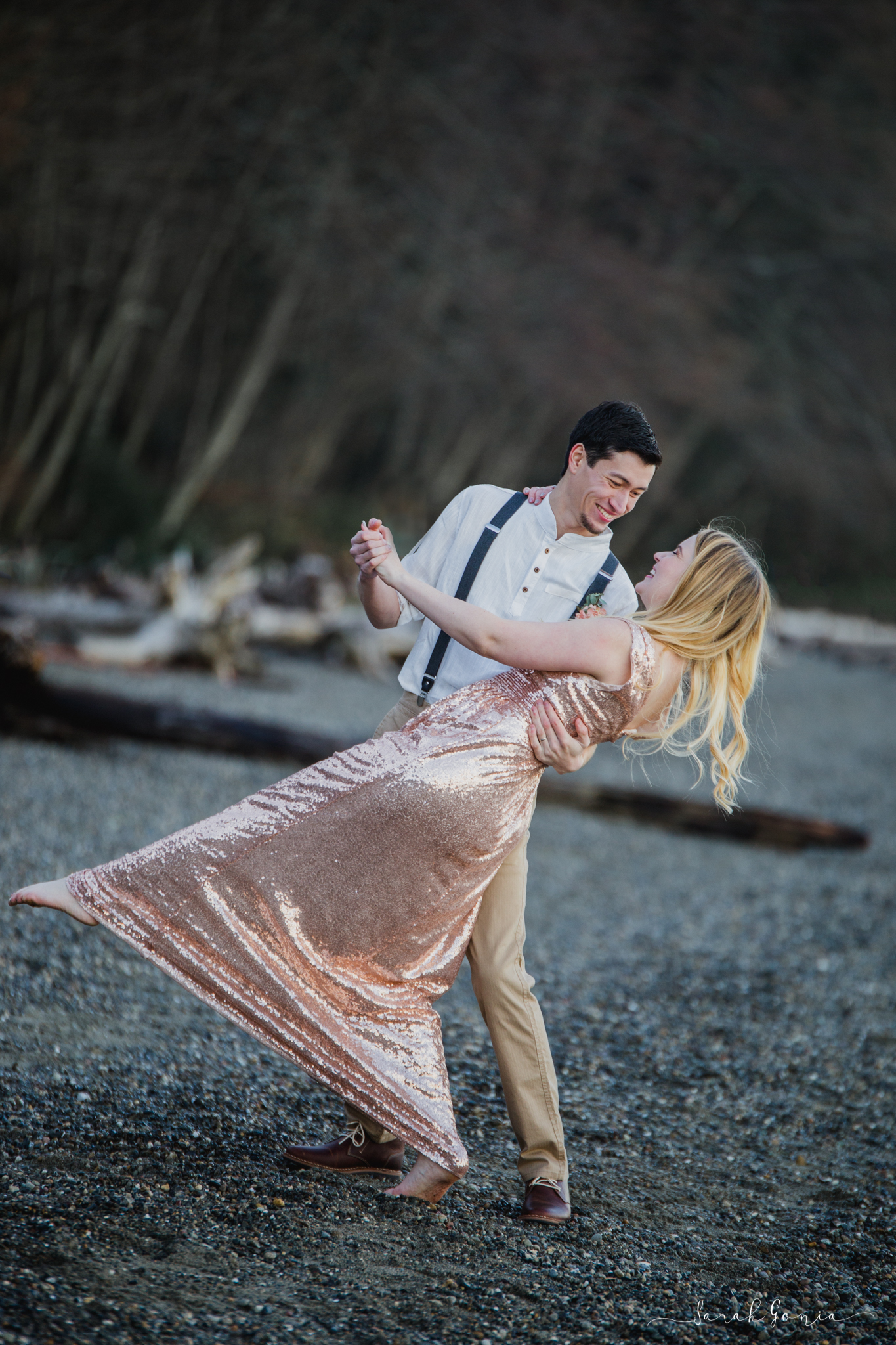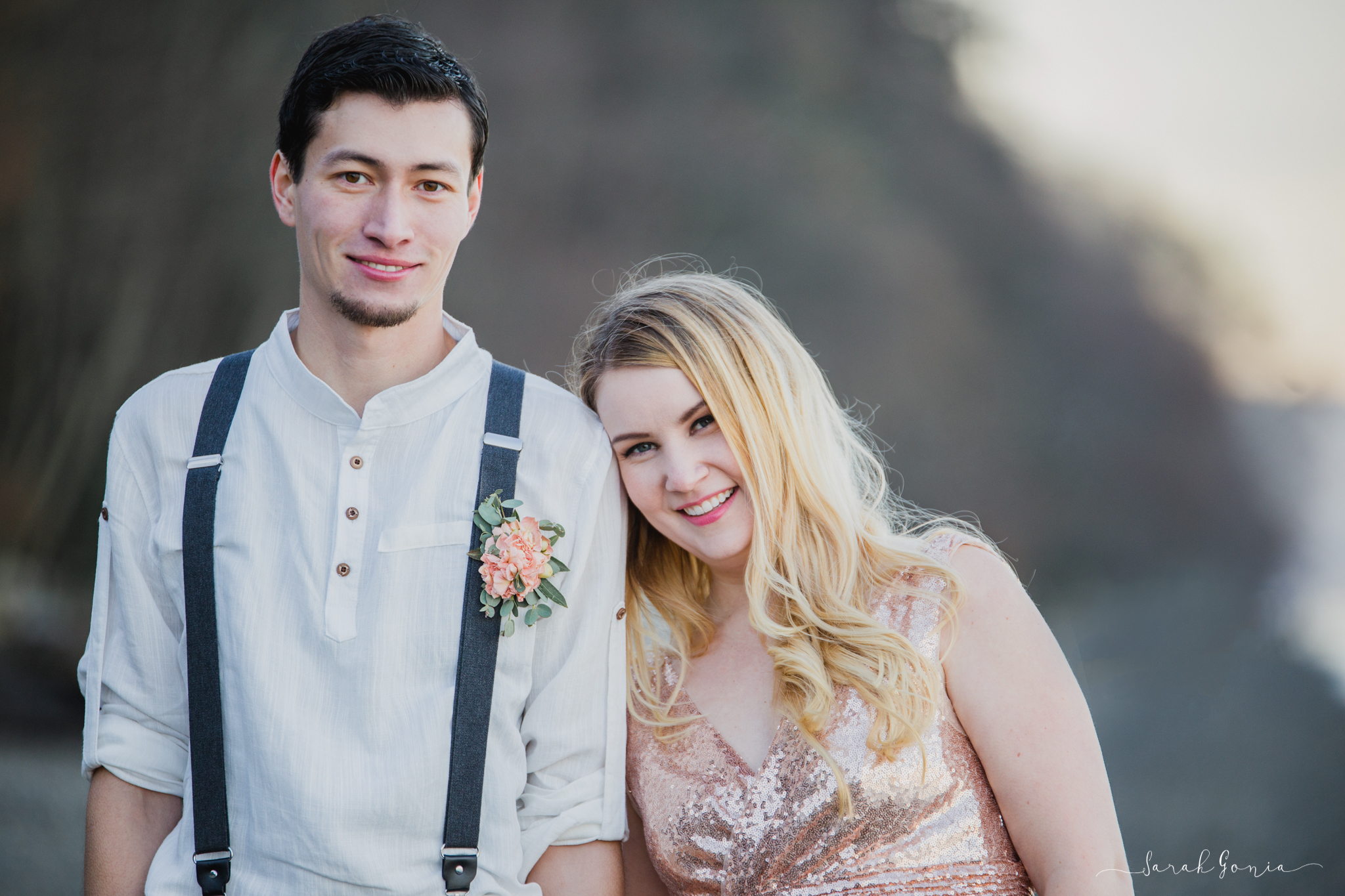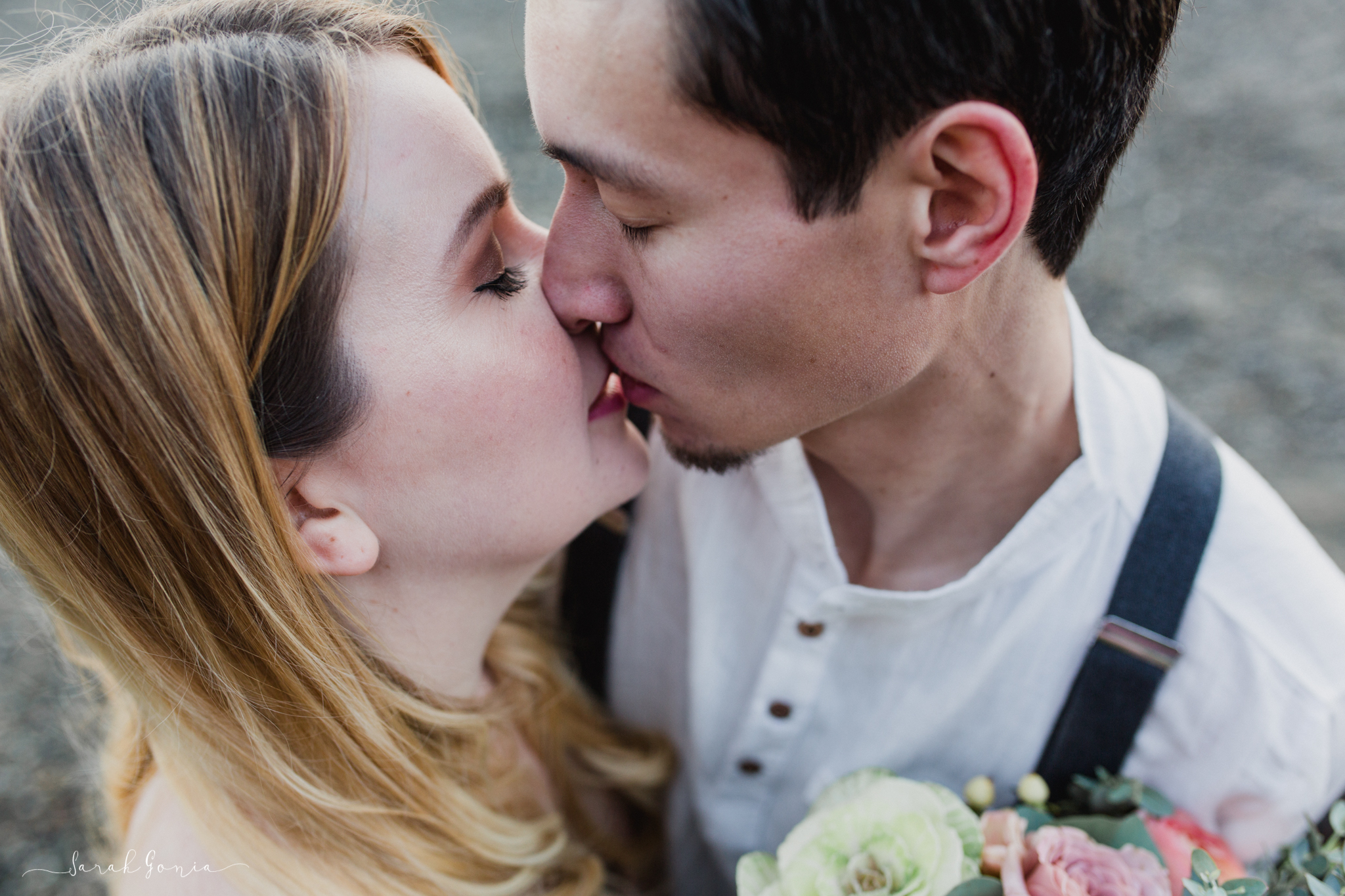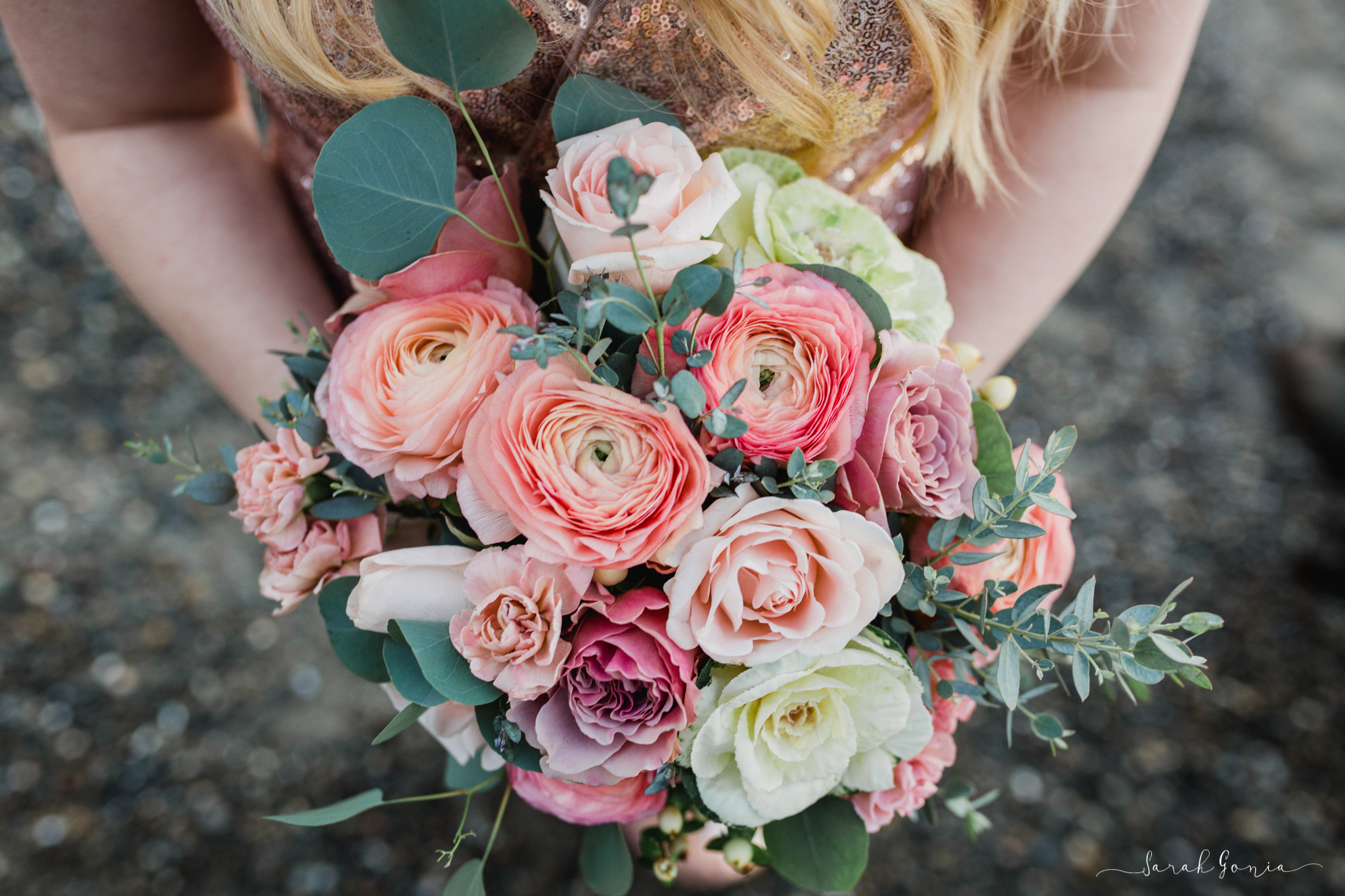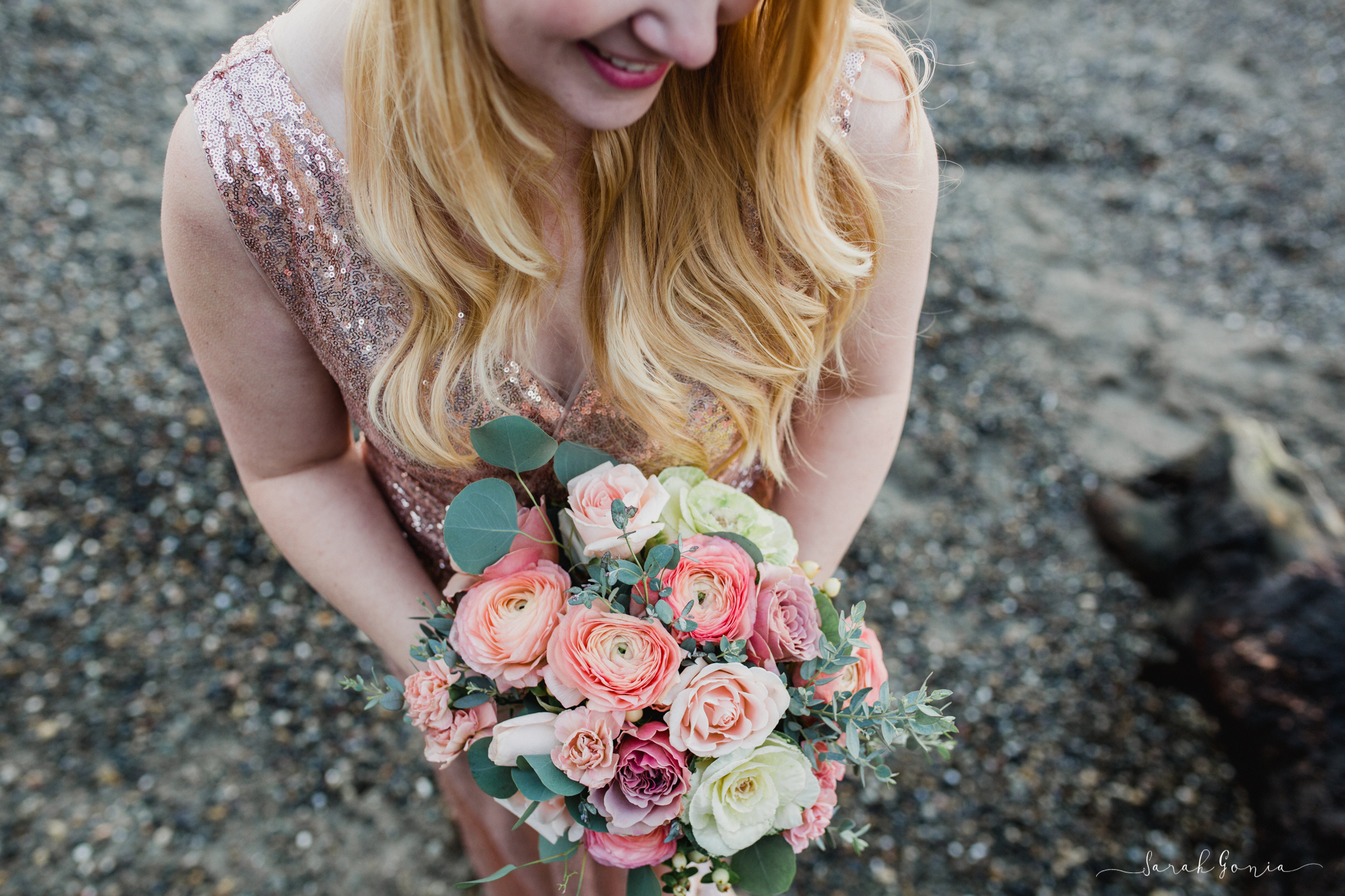 XOXO,
Sarah
Like what you see? To see more please like Sarah Gonia Photography's Facebook page, follow us on Instagram and check out our Pinterest page!
Contact me today and lets document all those little moments that make life beautiful